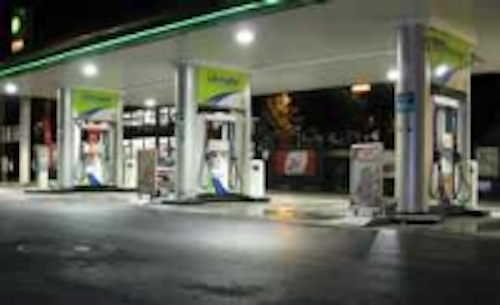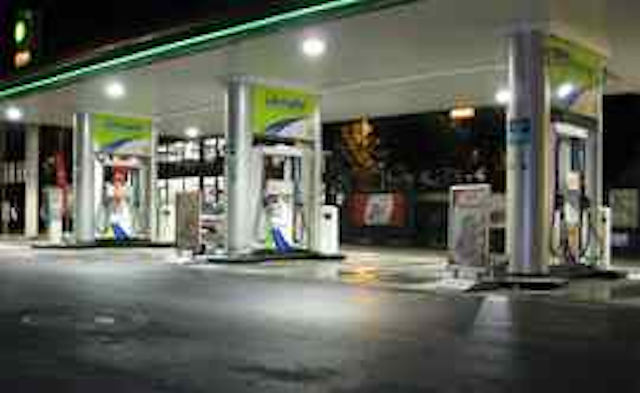 Date Announced: 05 Oct 2010
Satellite Beach, Florida – BP (NYSE: BP) has chosen Lighting Science Group Corporation's (OTCBB: LSCG) ultra-efficient LED fixtures that have outstanding light quality and very long life-spans to retrofit gas station canopies across Europe. Reduced maintenance, replacement and energy cost leading to a short payback period make these projects a shining example of how businesses can save money by buying green. BP operates approximately 40,000 gas stations in Europe.
"With rising energy costs across the world, multinational companies, like BP, are looking for ways to save energy—Lighting Science Group's LED products are a perfect solution," said Zach Gibler, CEO of Lighting Science Group Corporation. "BP chose Lighting Science Group fixtures for their European gas stations based on performance, thermal management, quality components, cost and aesthetics.
"The Lighting Science LED flat lowbay fixtures provided will improve both the environment and BP's bottom line by delivering up to an 80% energy savings over traditional lighting technology, such as HID fixtures, and will last approximately 5 times as long."
Lighting Science Group's versatile Lowbay LED fixture combines high light output with low energy consumption—85 lumens/watt—providing glare-free light for warehouses, stockrooms, parking garages, gyms, hangars, tunnels, and canopy lighting for gas stations where low maintenance is required for continuous operation.
Furthermore, the fixture is available with a dimming function and/or occupancy sensors to provide additional energy saving options. To ensure performance and reliability, the fixture was tested under the rigorous LM-79 process by an independent laboratory approved by the U.S. Department of Energy's CALiPER program and is CE certified.
Lighting Science Group LED bulbs and fixtures are offered through lighting distributors worldwide and directly by the company. To find your nearest sales location, go to:
http://www.lsgc.com/contact-us/manufacturers-sales-representatives/
.
About Lighting Science Group Corporation
Lighting Science Group Corporation (OTCBB: LSCG) designs, develops, manufactures and markets LED lighting solutions that are environmentally friendlier and more energy efficient than traditional lighting products. Lighting Science Group offers retrofit LED lamps in form factors that match the form factor of traditional lamps or bulbs and LED luminaires for a range of applications including public and private infrastructure for both indoor and outdoor applications. Lighting Science Group Design Works business unit designs, develops and manufactures custom LED lighting solutions for architectural and artistic projects. Lighting Science Group is headquartered in Satellite Beach, Florida; Lighting Science Group Design Works business unit is based in Rancho Cordova, California; the Company's European operations are based in Goes, The Netherlands; and, the Company has a sales office in Sydney, Australia. Lighting Science Group has over 200 workers in its Satellite Beach, Florida manufacturing facility that build lighting products from domestic and imported parts. Lighting Science Group is a Pegasus Capital Advisors portfolio company.
Contact
Andy Beck MWW Group 202-585-2288
E-mail:abeck@mww.com
Web Site:www.lsgc.com