Spark LED tube light with low lumen depreciation
Oct 27th, 2010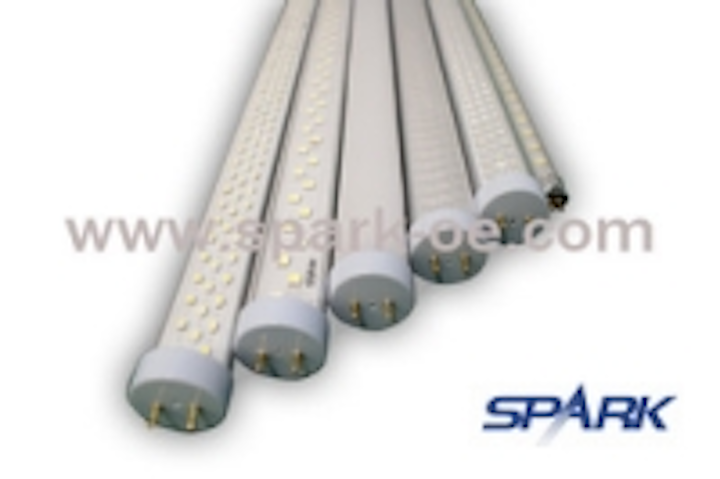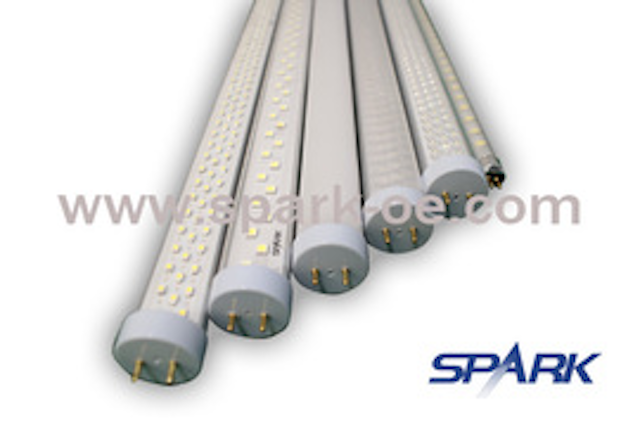 Date Announced: 27 Oct 2010
Installing LED tube lights is a great way to save money on electricity and get potentially hazardous fluorescent lights out of your home or office. We are professional manufacturer of LED tube Light. We have many kinds of LED tube Lights for choosing. Advantages of our products are no RF interference, free maintenance, easy installation, low power consumption, high intensity, and long lifetime.
Features of Spark LED tube light:
Universal end cap, directly replace fluorescent lamp
Use high quality and efficiency LED, low power consumption & no pollution
Long life time, various color temperature for options
Application of Spark LED tube light:
House and home, office, school and commercial lighting
Spark LED tube light 6000h Lumens Depreciation Testing 7.6% Only
Spark LED tube light (Model# SPL-T83GT, 1.2M 18W) has completed 6000hrs lumens depreciation testing in the grade I national laboratory, beginning from Oct.2009 till Jul 2010. Report shows that light decay is 7.6% at 6000hrs.
The Testing data shows that lumens depreciation is 29.06% at 30,000hrs, namely lumens maintenance is 70.94%, which can meet the standard of Energy Star to LED indoor lights.
Driven by continual innovation and improvement, we are committed to promoting application of optoelectronics technology which will serve and benefit people's life. Holding ourselves accountable to energy-saving and environment protection, we are endeavoring to realize the corporate goal of "illuminate the world and people's life".
Your Light, We Care! Please feel free to contact us for one-stop exporting LED tube light solution Now!
Contact
Alice Wu Spark Marketing Director Tel: (86 755) 8390 4366 Fax: (86 755) 8390 4766
E-mail:sales@spark-oe.com
Web Site:www.spark-oe.com