PREMA ICs at the electronica 2010
Oct 5th, 2010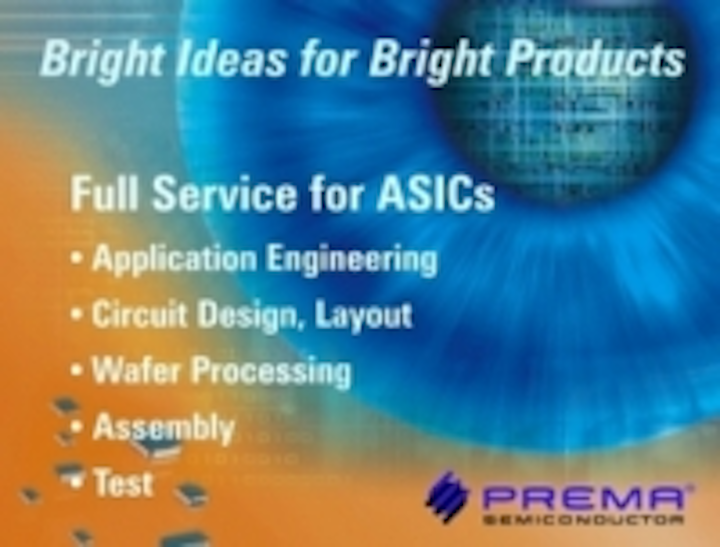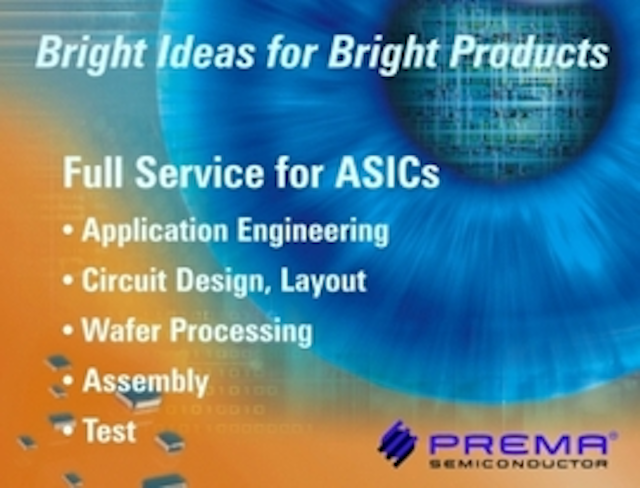 Date Announced: 05 Oct 2010
PREMA Semiconductor is exhibiting again at this year's
electronica in Munich from 9th to 12th November 2010.
Our location: Hall A4, Booth A4-406.
PREMA Semiconductor is specialized in state of the art designs and cost effective production for analog and mixed-signal ASICs. Custom-specific solutions (ASICs) as well as standard ICs are offered for numerous applications. The complete range of standard ICs will be presented, especially LED drivers are enjoying increasing popularity and attention in the markets. These products are trendsetters for environmentally friendly and energy-saving applications.
ASICs allow efficient implementation of the customer's specific requirements. Customized ICs profit from multiple benefits, such as: component reduction, secured supply for many years and the prevention of product piracy. The inclusion of sensors and high-voltage applications up to 80V provides solutions meeting a variety of complex requirements for customers. Parts tested in line with agreed procedures lead to quality improvements. At the electronica, sample ASIC applications as well as our standard IC portfolio will be presented. Our team looks forward to your visit; we shall be glad to assist.
The process utilized for in-house IC manufacturing ("all in one") has been enhanced with new features. Managing director Dr. Hartmut Gruetzediek states: "A BCD process cannot be made more simple and at the same time more cost efficient for our customers. Almost all components of its application can be integrated into an ASIC with our process. Combined with high-voltage options and sensors almost all essential needs of the market demands are covered."
Your contact at the fair for process-specific information is managing director Dr. Hartmut Gruetzediek.
General information about PREMA Semiconductor GmbH, Mainz - Germany
PREMA offers standard ICs and solutions for analog and mixed-signal ASICs
- with supply voltages from 0.9V up to 80V
- for the ultra low power range up to medium power
- development, design, production with in-house fab and test, all in one hand
ASICs and standard ICs designed and produced by PREMA can be found in
- LED lamps and torches
- low noise audio electronics
- energy management for consumer goods and household devices
- automotive applications
- motion detectors and bar code scanners
- ambient light sensors and speed control modules
You will find more information about us and our services at our website: www.prema.com .
You can also find us at the following exhibitions:
TAITRONICS, Taipei from Oct 11-14, 2010, booth no. I016
electronicAsia, Hong Kong from Oct 13-16, 2010, booth no. 5FD06
Contact
PREMA Semiconductor GmbH responsible: Dipl.-Ing. Anne Stroot Application and Project Management Phone.:+49-6131-5062-0 Email: anne.stroot@prema.com
E-mail:anne.stroot@prema.com
Web Site:www.prema.com