Philips EnduraLED dimmable lamps a sure bet for The Mirage Events Center
Oct 28th, 2010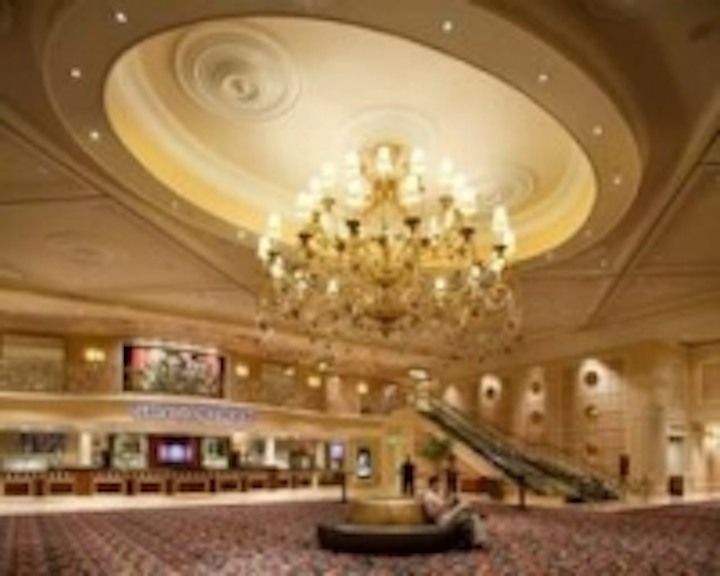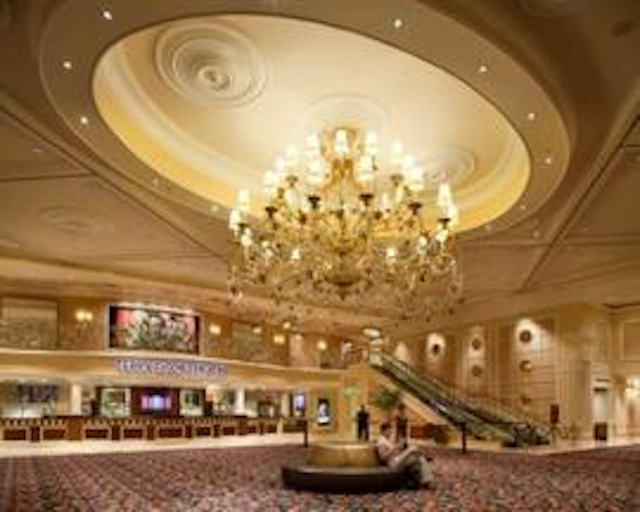 Date Announced: 28 Oct 2010
Las Vegas evokes images of glitz and glamour, where fun happens around the clock. The Mirage Hotel and Casino and adjoining Mirage Events Center are a major part of the Vegas allure, and The Mirage staffers work diligently to enhance that image with a wide array of guest amenities.
Creating the perfect atmosphere is a vital competitive advantage for The Mirage Events Center, but it must be done efficiently – an especially key objective in a city increasingly committed to sustainability efforts. Jim Hart, the Event Center's facilities manager, knows that lighting systems – including special features like decorative chandeliers and wall sconces – can set the mood for any space but must also meet safety, budget and "green" mandates.
"In my business, you want to deliver the look and feel clients desire, while also being energy conscious," confirms Hart. "At the Mirage, we strive to reduce our carbon footprint and our operating costs by utilizing energy-efficient products."
Maintaining the Center's vast lighting systems, most of which are located more than 14 feet above floor, has been a challenge as lamp-changing takes up too much time and interrupts regular visitor foot traffic in the events area. Equally disconcerting is the fact that inefficiencies and heat generation from 4,000 18- and 42-watt incandescent lamps made the energy bill skyrocket.
In order to improve this situation, Hart faced three issues to resolve: outmoded lighting fixtures; excessive manpower hours; and hot, energy-depleting lamps. He considered several lighting options, seeking to balance the need for energy efficiency and aesthetics with a reduction in costs that included an acceptable payback period for any initial investment.
Philips Lighting presented an LED-based option that addressed The Mirage's concerns for lighting quality, maintenance costs and energy efficiency. Most importantly, because The Mirage did not want to replace fixtures, Philips achieved a retrofit solution with its EnduraLED™ A19 Dimmable LED A-Shape Lamp.
With only 7 watts of power and a 25,000-hour rated average life1, the EnduraLED A-shape provides smooth dimming to 10 percent of full light levels2 in an elegant design that provides a diffused light source when accenting a wide area. EnduraLED™ is ideal for accent applications in retail and hospitality spaces like Mirage Events Center, which seek to eliminate the hassle of frequent re-lamping in busy areas, but require pleasing white light.
Now, with 4,000 EnduraLED A19 lamps shedding cool white light in The Mirage Events Center, the Center will enjoy improved efficiencies with less re-lamping and reduced electrical expenses. Moreover, Philips introduced The Mirage to an energy rebate for LED usage provided by its utility company, for additional savings. And, the product is reliable and environmentally sensitive to boot, offering long life and sustainability.
According to Philips and The Mirage calculations, the EnduraLED A19 7-watt lamps will last as much as 25 times longer than the previous incandescent lamps. Specifically, by replacing 1,000 42-watt lamps, Philips calculates that The Mirage will recover its investment in less than one year due to energy savings alone. The replacement of 3,000 18-watt lamps will achieve a similar payback in just under three years. With less re-lamping and lower air conditioning costs, the payback period is further reduced.
As for carbon footprint impact, the 4,000 Philips EnduraLED A19 lamps are using 68,000 fewer watts per year, and each year the lamps will eliminate nearly three million pounds of carbon dioxide and significant amounts of sulfur dioxide and nitrogen dioxide. (See accompanying chart for details).
Contact
Sarah Kelleher Office: 214-259-3427
E-mail:sarah.kelleher@ketchum.com