Cooper Industries contributes to 2010 Southern Living idea house
Oct 14th, 2010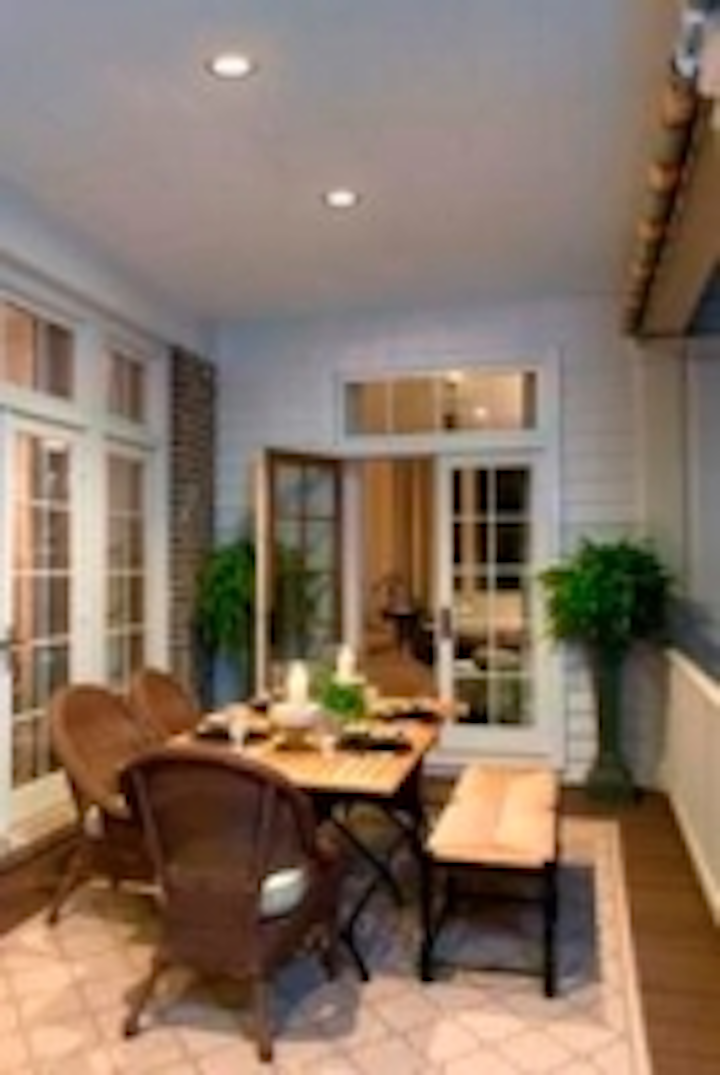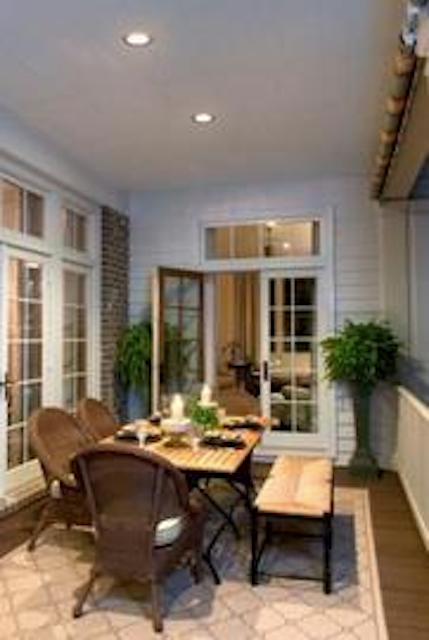 Date Announced: 14 Oct 2010
Houston – The 2010 Southern Living Idea House in historic Senoia, Georgia, benefits from a range of energy-efficient lighting and wiring device products thanks to Cooper Lighting and Cooper Wiring Devices, divisions of Cooper Industries plc (NYSE: CBE).
Reminiscent of elegant row houses found in Savannah and Charleston, the 3,700-square-foot, 3.5-story Southern Living Idea House takes a refreshingly new approach to traditional style. Room-by-room tours outlining the home's key details on the Southern Living website help visitors to uncover the best design ideas and style tips to inspire originality in their own homes.
Lending enhanced functionality and sleek aesthetic appeal to the residence, state-of-the-art lighting and wiring device products from Cooper Lighting and Cooper Wiring Devices provide the traditional home with modern benefits.
Cooper Lighting's energy-efficient Halo 900 LED Downlight Series was used throughout the home, including the kitchen, bedrooms and bathrooms. Consuming less than 15W, the award-winning Halo LED 900 Series modules deliver between 511-945 lumens–up to 66 lumens per watt (Im/W)–depending upon the selected trim and color temperature. The series exceeds the light output and distribution of a 75W PAR30 or PAR38 halogen lamp, 85W BR40 or a 26W compact fluorescent luminaire, which is typically used in homes. The Halo LED downlights can also be dimmed to adjust the brightness level as the day's activities change, and is designed to last 50,000 hours or up to 20 years when used six hours a day.
"For today's home environments, energy-efficient lighting is no longer an option but a necessity," said Neil Schrimsher, Executive Vice President, Cooper Industries. "The Georgia Idea House will benefit from the Halo Series' crisp, clean lighting that delivers more lumens per watt and significantly reduces energy consumption and maintenance requirements."
Cooper Wiring Devices additionally supplied its award-winning ASPIRETM Design System, including standard and tamper-resistant receptacles, screwless wallplates and switches. With a sophisticated look and architectural styling, the ASPIRE system functions as both a practical and stylish addition to the 2010 Abercorn Place Idea House.
ASPIRE receptacles feature an oversized strap that provides a solid base for mounting and virtually eliminates "floating" installations, while ASPIRE switches combine high performance with ease of installation. Fast and easy to install screwless wallplates coordinate with the entire ASPIRE line of devices. ASPIRE products are featured throughout the home in the kitchen, living areas, master and child bedrooms, baths and hallway.
"As consumers and trade professionals look to the 2010 Idea House for design inspiration, the ASPIRE system offers exceptional appeal," continued Schrimsher. "Clean lines and a modern look prove that receptacles, switches and wallplates can go beyond functionality, lending visual intrigue to the home."
This is the first time Southern Living has featured a brownstone as its Idea Home. Located in the heart of a historic Southern town, the home was designed by Historical Concepts, an award-winning architecture and planning firm with an established history of specializing in traditional design. The house is open for tours through December 12, 2010. To learn more about the Southern Living Idea House, visit
www.southernliving.com/ideahouse
.
To learn more about Cooper Lighting and Cooper Wiring Devices, visit
www.cooperlighting.com
and
www.cooperwiringdevices.com
. To learn more about Cooper Industries, visit
www.cooperindustries.com
.
About Southern Living
Southern Living is the nation's fifth largest monthly consumer magazine, reaching more than 16 million readers each month. Founded in 1966, Southern Living offers today's busy Southern woman achievable ideas for cultivating her own Southern style. Each month in the magazine and on southernliving.com, readers find ideas for cooking, gardening, gracious entertaining, decorating, regional travel and locally made products. Southern Living is published 12 times a year by a subsidiary of Birmingham, Alabama-based Southern Progress Corporation.
About Cooper Lighting
Cooper Lighting, a subsidiary of Cooper Industries plc (NYSE: CBE), is the leading provider of innovative, high quality interior and exterior lighting fixtures and related products to worldwide commercial, industrial, retail, institutional, residential and utility markets. As lighting technologies have advanced over the years, Cooper Lighting has been at the forefront of the industry in helping businesses and communities leverage the latest technologies to improve efficiency, reduce costs and enrich the quality of the environment.
Photo Credit: 2010 Southern Living House, Senoia, GA
Contact
Lauren Ban (412) 394-6611
E-mail:Lauren.ban@bm.com