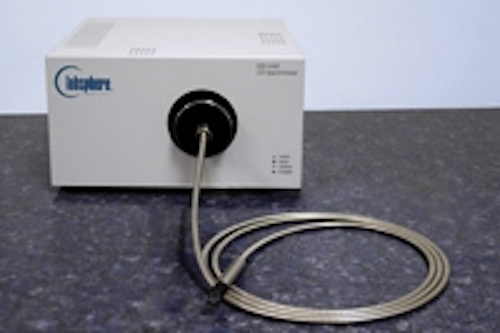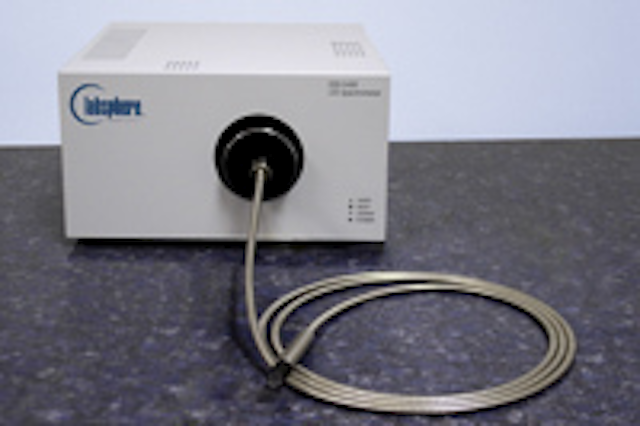 Date Announced: 01 Dec 2010
North Sutton, New Hampshire – Designed for a full range of LED characterization measurements, Labsphere has introduced the CDS-5400 and CDS-9800 High Speed LED Spectrometers. Both models offer reliability, speed and accuracy with a choice of spectral range to suit specification application needs.
The CDS spectrometers, when integrated into Labsphere's systems, measure critical spectral characteristics of LEDs including flux; intensity; chromaticity coordinates; dominant, peak, and centroid wavelengths; color temperature and rendering properties; and purity. To capture and organize data, DLL drivers are available to connect the spectrometers to proprietary QA, calibration and production software.
With a spectral range of 305-930 nm, the CDS-5400 is well suited for production line testing of high brightness LEDs. With a 2ms integration time, the CDS-5400 delivers the high speed required by these environments. For more high precision applications including fixed quantity UV and quantum efficiency measurement, the CDS-9800 has a wide dynamic range and four models covering the spectral range of 240-1100 nm. With low stray light, the highly accurate CDS-9800 is intended for demanding R&D environments where precision is critical and a wide variety of devices need to be tested.
To speak to an experienced applications engineer about selecting the correct CDS spectrometer to suit application needs, send an e-mail to
labsphere@labsphere.com
, or phone +1 (603) 927-4266.
Labsphere, a Halma company, is a world leading designer and manufacturer of precision radiometric and photometric test and measurement products addressing the specific needs of the aerospace, electronic imaging, LED, lighting, medical imaging and optics industries. The company offers a broad line of integrating sphere systems, uniform calibration sources, spectroscopy accessories and diffuse reflectance materials and coatings.
Contact
Labsphere Inc 231 Shaker Street North Sutton, NH 03260 Tel: +1 603.927.4266 Fax: +1 603.927.4694
E-mail:labsphere@labsphere.com
Web Site:www.Labsphere.com