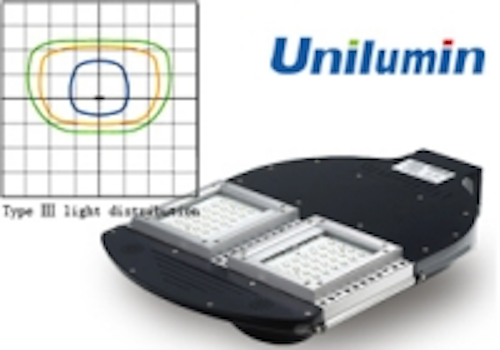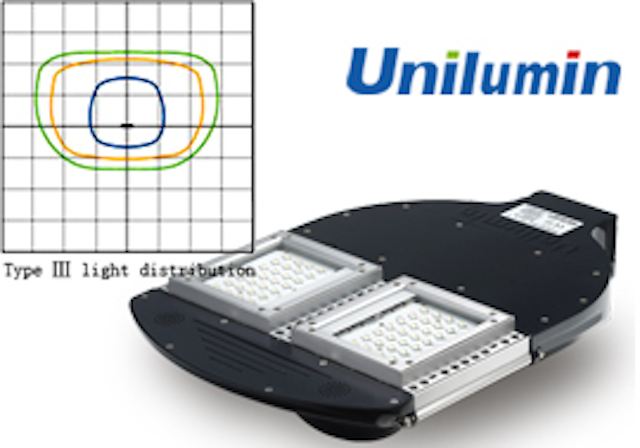 Date Announced: 18 Dec 2010
Following our latest release of Type II distribution on LED street light (link http://www.ledsmagazine.com/products/28706 ), Unilumin now is excited to announce our Type III distribution available NOW!
As you can see from above Type III distribution, its pattern works best for general lighting in larger areas, such as parking areas or lawns that need illumination. It also is installed on the side of the area and creates a broad swath of light. Intended to be located near the side of the area, approximately 2.75 mounting heights in width.
Now Unilumin is able to offer IES Type I , Type II & Type III distributions that provide the most uniform spread of illuminance with the widest pole spacing along a roadway.
With our Innovative Design and Advanced Optical Solutions, Unilumin works as a pioneer now leading the LED street light industry.
Working with Unilumin, as well the high quality and professional.
Contact
Christina Ran VP of Unilumin LED Lighting Dept Tel: +86-755-29918999-877 Fax: +86-755-29912092
E-mail:ledlighting2@unilumin.com
Web Site:www.unilumin.com