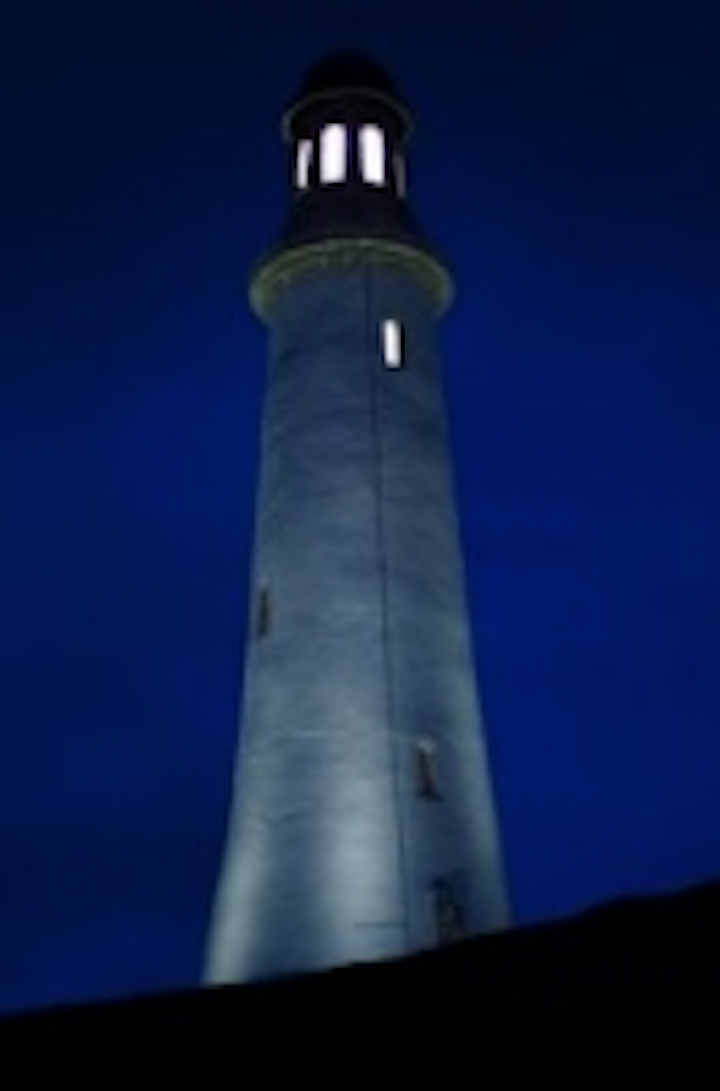 Date Announced: 14 Dec 2010
Ulverston, UK -- Marl International, a manufacturer of ultra efficient LED lighting solutions, today announced its part in the restoration project of the Sir John Barrow Monument in Ulverston, Cumbria.
The donation from Marl included the design, manufacture and installation of bespoke LED lighting including ground recessed LEDs to illuminate the exterior of the monument at night-time, and LED units fitted into the curved interior walls within the monument to light up the interpretation chamber and information boards for visitors.
Adrian Rawlinson, Managing Director of Marl International commented, "We like to maintain a high level of local, social responsibility and take pleasure in being able to support local causes such as this one. Lighting up the monument with new high powered, efficient LEDs has made a striking impression and we hope it is enjoyed by many locals and visitors for years to come."
Marl's generous donation was further boosted by Furness Enterprise, and Harry Knowles, Chief Executive said; "The recently refurbished 19th Century Sir John Barrow Monument on the Hoad has benefited tremendously from being lit up at night by 21st Century solid state lighting provided by locally based, but internationally known Marl. Now residents and visitors to the area can experience not only the iconic monument but unique modern lighting technology that has been produced in the area."
Marl replaced the existing inefficient exterior lights with six 35 watt LEDs, each comprising of twelve 2.5 watt LED units and two drivers. They are high powered lights with low energy consumption, excellent reliability and a greatly improved life span of approximately 60,000 hours running time, reducing both maintenance and energy costs. Producing 2,000 lumens each, they illuminate the exterior with cool white light.
Five 7.5 watt bespoke LED units based on Marl's Orion range light the interpretation chamber within the monument. Specialised brackets and finials in the shape of the monument's roof were designed to fit them onto the curved interior walls. They have a chrome plated T3¼ finish, produce 300 lumens each and light up the interior chamber with warm white light, making a bright, welcoming environment for visitors to the site.
About Sir John Barrow monument
The Sir John Barrow monument is situated on top of the 430ft Hoad Hill on the South Eastern approach to the Cumbrian market town of Ulverston. It was built in 1850 in the style of the Eddystone lighthouse to commemorate the life of Sir John Barrow, a naval administrator, who was born in Ulverston in 1764. The monument commands views across Morecambe Bay, The Pennines and the mountains of the Lake District, and was built using money donated by the local population.
About Marl
Marl has specialised in the design and manufacture of visible LED indication and illumination components and systems for nearly 40 years, to customers in the electronic, power generation, defence and telecommunications industries. Its highly trained and experienced team of over 120 design and manufacturing specialists operate from a dedicated technology park in Ulverston, England and stand ready to offer its customers a solution to any requirement. They are able to offer a range of standard products, customised to suit individual projects, or even design a specific component from scratch. Marl is a quality company. It is registered to BS EN ISO 9001:2008 standard and fully RoHS and WEEE compliant.
Photo caption: Sir John Barrow Monument in Ulverston, Cumbria, illuminated by energy efficient LED technology from Marl International. Photo supplied by Stuart Clarke: www.homesoffootball.co.uk.
Contact
Marl International Limited, Marl Business Park, Ulverston, Cumbria, LA12 9BN, UK. Tel: +44 (0)1229 582430 Fax: +44 (0)1229 585155
E-mail:marketing@marl.co.uk
Web Site:www.leds.co.uk