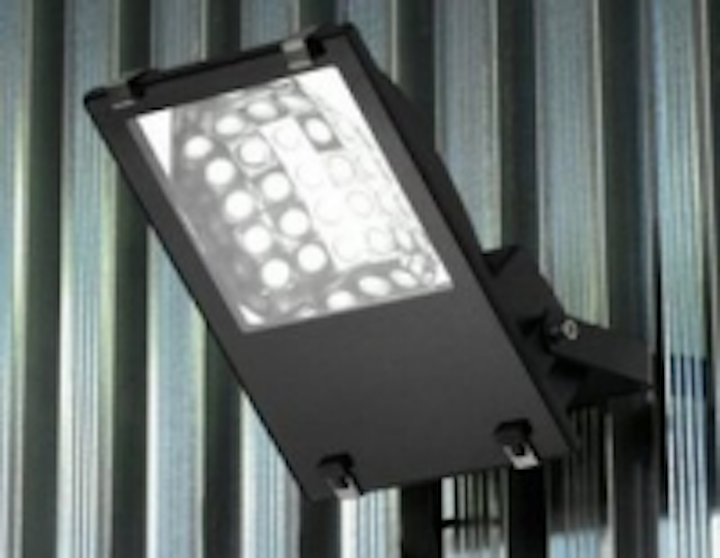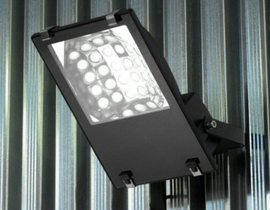 Date Announced: 15 Dec 2010
Italian manufacturer RELCO has introduced the modern and stylish 60 Watt Seattle Power LED exterior floodlight to provide a high quality and energy efficient solution for illuminating areas such as forecourts, building facades, loading bays and architectural features. The LED's long life and low heat output make this luminaire suitable for constant operation, and comes with a 5 year guarantee.
The Seattle's optical performance, together with 30 high emission single Watt Power LEDs, achieve impressive performance values which compare favourably with traditional units that utilise discharge lamps.
Not only does RELCO's 60 Watt Power LED achieve greater energy efficiencies, with a life expectancy of 50,000 hours it also dramatically reduces the cost associated with maintenance and lamp replacement whilst maintaining 70% of initial performance thoughout its life.
The luminaire features a die-cast aluminium body, so which can be either wall or surface mounted using the supplied fixing brackets or, alternatively it can be pole mounted utilising the pole head spigot accessory which can accommodate one or two Seattle LED floodlights, available upon request. The Seattle comes complete with an integral power supply.
Contact
Ray Peters, Sales and Marketing Manager, RELCO GROUP UK LTD, Unit 2, Phoenix Court, Denington Industrial Estate, Wellingborough,Northants, NN8 2QE. Tel: 01933 271472 Fax: 01933 274100.
E-mail:Email.sales@relcogroupuk.co.uk:
Web Site:www.relcogroupuk.co.uk