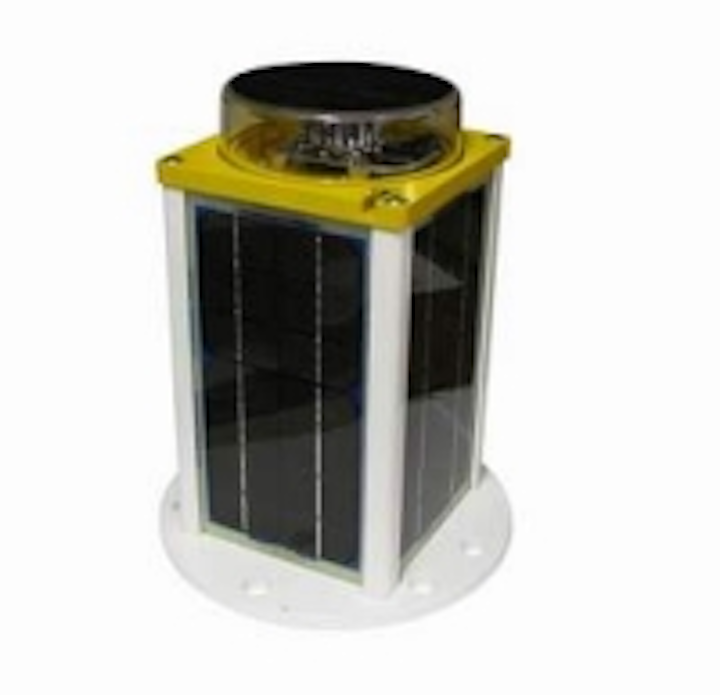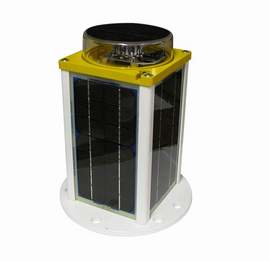 Date Announced: 14 Dec 2010
Victoria, British Columbia, Canada – Carmanah solar LED airfield lights are being installed at Calgary International Airport (YYC) as part of a massive facility upgrade. A new International Concourse, expected to be completed by 2015, will incorporate sustainable design principles, reduce energy consumption and minimize environmental impact.
The first phase installation includes Carmanah A704-5 solar LED airfield lights fitted with blue LEDs for taxiway edge lighting that can be easily relocated as airfield construction demands. Remote operation of the lights via a secure radio controller will allow the portable A704-5s to deliver the same functionality as permanent, hard-wired airfield lights operated from a control tower. The initial order, made through Carmanah Authorized Distributor, CP Lights, also included Carmanah A650 solar LED aviation/obstruction lights to mark perimeter fencing and several Carmanah solar LED airfield sign lights to improve airfield wayfinding during construction.
Carmanah's solar LED lighting solutions were selected by the Calgary Airport Authority in a competitive bid situation. Completely self-contained and self-powered, Carmanah products are totally recyclable and feature replaceable battery packs, making them a natural choice for this sustainability-focused project. And Carmanah lights been field-proven to withstand the most extreme operating environments from equatorial heat to the harsh Canadian winter – a key consideration for Calgary where daily low wintertime temperatures regularly reach -20°C (-4°F).
Carmanah has been the industry leader in solar airfield lighting for civil and defense applications since 2002. Industry proven for reliable operation in a range of environments, Carmanah solar powered LED aviation lights are installed at some of the world's busiest airports including Chicago O'Hare International Airport, Dubai International Airport, Gatwick International Airport, Singapore Changi International Airport, Toronto Pearson International Airport, and at defense airfields worldwide.
For more information on Carmanah A704-5 solar LED airfield lights, visit
http://www.carmanah.com/Aviation/Products/A704-5.aspx
, or telephone 1.877.722.8877 (toll free in US and Canada).
About Carmanah Technologies Corporation
As one of the most trusted names in solar technology, Carmanah has earned a reputation for delivering strong and effective products for industrial applications worldwide. Industry proven to perform reliably in some of the world's harshest environments, Carmanah solar LED lights provide a durable, dependable and cost effective energy alternative. Carmanah is a publicly traded company, with common shares listed on the Toronto Stock Exchange under the symbol "CMH".
Contact
David Davies direct: 250.382.4332
E-mail:email: ddavies@harbourwerks.com
Web Site:www.carmanah.com