Dalipower released TRIAC series dimming LED drivers
Dec 8th, 2010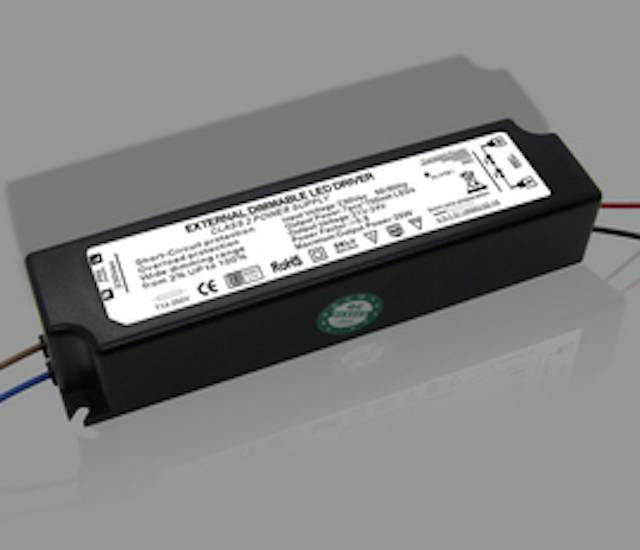 Date Announced: 08 Dec 2010
DALIPOWER has developed series of LED dimming drivers through the efforts of our specialists, including 3W, 5W, 10W, 12W, 20W, and 25W, there are bare board type and with plastic case type, a total of 11 models to choose. They are suitable for SCR (silicon controlled rectifier) dimming LED bulb, SCR dimming LED Par Lamps, SCR dimming LED ceiling lamp driver, SCR dimming LED plate lights, external SCR dimming LED tube, SCR dimming LED spotlight and other different uses.
The products use ordinary dimmers to dim, the dimming process without any flashing, the input voltage range is 110V/230V and the output current range is between 0 ~ 0.7A. With most complete production and largest output power, DALIPOWER is currently one of the SCR dimming LED drivers manufacturers in China.
The first technical difficulty for these products is that SCR is the sine wave modulation dimming will damage serious distortion correction techniques, it can easily cause unstable output, resulting in flashing LED lights. DALIPOWER uses the FOT technique to overcome this technical problem.
The second technical difficulty is the conflict between 200-600W of high-power SCR dimmers and 3-30W low-power LED driver: when SCR opens the valve there is less current and minimum current is too small. When the power switch works, if it is fail to take special technical methods, it will affect the stability SCR dimmer opening and early turn-off phase, resulting in SCR dimmers cannot be reset and LED blinking. DALIPOWER took "constant strong flow and constant weak flow " and "one by one pulse suction flow" techniques to ensure a constant turn-on SCR, meanwhile make sure the LED power supply work in a high efficiency state; combine with FOT technique, when the product dims between 0 and 100%, SCR can be constant on, to ensure the stability of LED dimming, to solve the problem of LED flashing.
The third technical difficulty: at present, SCR dimmers are generally for the load of the lamp, the output surge current capability is poor, and switching power supply due to the electrolytic capacitors, it has characteristics of capacitive load, big impulse current when starting up, so there is the risk of SCR power burn, simply take anti-surge methods will lead to reduce the product efficiency seriously. We are using multiple techniques to overcome the problem of large power surge current, to ensure the dimmer operation safe and reliable.
SCR dimmer European and North American particularly has high capacity of resistant to surge and phase modulation to maintain the output. While in China, the simple common dimmers are only using SCR current 400mA. More seriously, there is a problem of poor capacity of resistant to surge and phase modulation to maintain, to match the LED dimming driver needs further sophisticated technology .
Our SCR dimming LED power supply do not only meet with Europe and United States, matching Europe's dimmers, but also fully match the ordinary dimmers in China. The products are stable and reliable, the largest output power has reached 30W.
The advantages of this series products application:
This series products are fit in range of 80-630W with the use of the phase dimmer (including the SCR dimmer), for all dimmers around the world.
1. They are suitable used by front-phase-cut dimmers and back-phase-cut dimmers.
2. They can be used individually or one dimmer can drive a number of LED drivers in parallel.
3. They have output open-circuit pressure limit function, output short circuit protection and self recovery.
4. Products are dimming and LED dimming driver with constant current of high-tech, when SCR dimmers dimming, the output can dimming between 0-100%; While SCR dimmers are not dimming with grid voltage fluctuation, the LED driver become stable constant current output.
5. Adoption of a safety isolation design to ensure that it meets safety standards.
6. Adoption of the technology of power factor correction with current over all process, dimming rated value, the power factor is greater than 95% to ensure it has lowest harmonic value, it can significantly reduce the pollution of SCR dimming on the harmonic grid.
DALIPOWER began to develop high-power LED constant current driver since 2006, including LED tube driver, LED ceiling lamp and down light driver, LED Dimmable drive, products are waterproof seal, open structure, the plastic shell and other types of power, all are self-mold products with compact artistic appearance, thermal performance, long life and high reliability, they are the first choice of LED drivers in lighting industry.
DALIPOWER has wide knowledge of technology in LED drivers and LED lamps, we have technical specialists for your services, potential customers please contact:
http://www.daliled.com
.
Contact
PR department Dalipower Co.,Ltd TEL:+86(755)2984 2335 FAX:+86(755)2984 2336
E-mail:sales@daliled.com
Web Site:www.daliled.com/