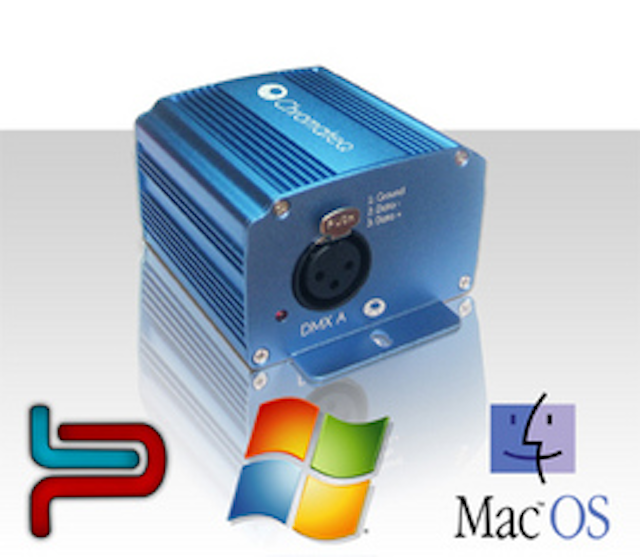 Date Announced: 28 Dec 2010
Chromateq is constantly improving and updating the Led Player software with new features and functions for DMX lighting.
Our new interface "Led Player Stand Alone" is now under production and will be available next month.
A new release (V.1.0.7) is now available for Mac Os and Windows and includes the following options:
+ New USB driver for MAC Os X version
+ Print (CTRL + P) a global overview of your DMX Patch , save and edit it within .TXT file
+ Increase the software up to 10 DMX universes (5 120 channels available)
+ Create large sized matrixes using available DMX address gaps in the DMX address configuration
+ Edit and update an existing matrix from the Patch Editor
+ Decrease the 2D color/dimmer rendering and simulation refresh rate for large size projects
All these new features and functions were used to create a fantastic LED installation. The project is illuminated with a LED matrix (16 X 98 pixel configuration) using only 3 DMX universes. The challenge was to use the minimum number of DMX addresses possible and remove 76% of the matrix pixels by user selection to optimize the final project with 1122 channels. This special DMX configuration will be soon possible in Stand Alone mode.
We're sure you will be delighted by our latest offered download and the team hopes that you will appreciate all these new possibilities.
Lighting and Visual Control Solutions.
Contact
Vianney Bourjot (General Manager) CHROMATEQ T: +33 (0) 952 210 755 ; +86 (20) 2288 9704 F: +33 (0) 957 210 755 Lighting and Visual Control Solutions.
E-mail:www.chromateq.com
Web Site:www.chromateq.com