Color Vision introduces new 20W track light
Dec 28th, 2010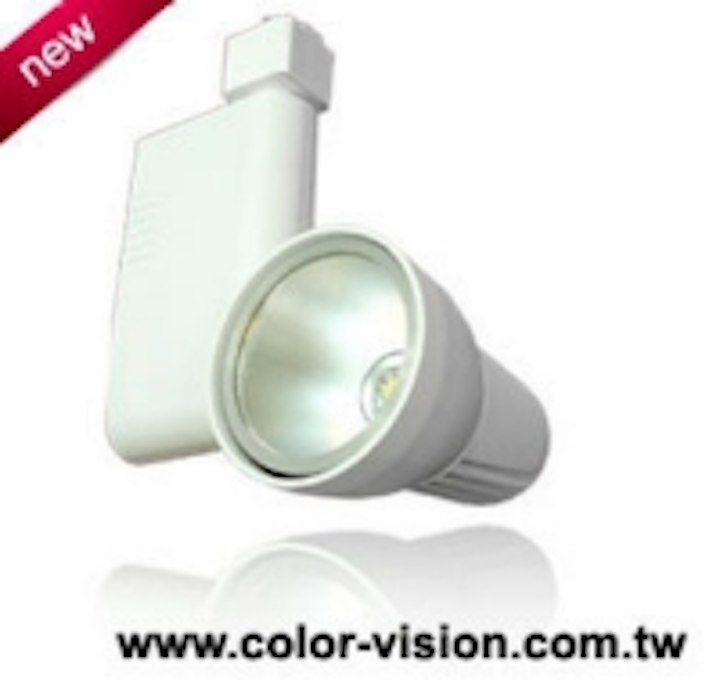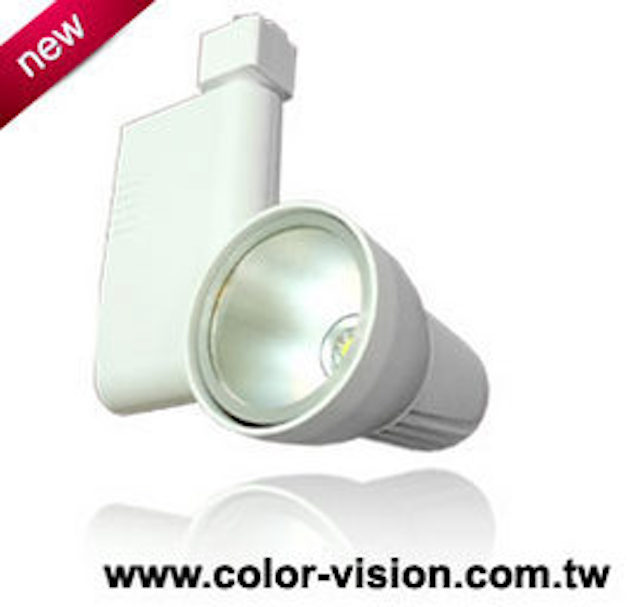 Date Announced: 28 Dec 2010
Color Vision is pleased to launch its new 20w track light for accent lighting application. Bringing top-notch impression at first glance, Color Vision's newest LED track light is greatly appreciated by appealing fitting design and quality light performance.
Designers are now intended to incorporate green lighting styles to their interior designs that produce no heat, IR or UV light, allowing fresh goods and fruits to be exposed to the unharmed light directly. A well-designed lighting product serves not only as lighting equipment, but also to create a distinct characteristic that draws customers' attentions while browsing the shops or exhibits.
A variety of sites including art gallery where higher color rendering index requires, CRI 90 is what we can achieve to light up the true color of the arts so that people can appreciate it. Besides, carefully controlled environments is commonly demanded in order to preserve the authentic arts, high CRI LED track light is absolutely perfect for such application.
To retro fit the existing rail systems, the 3-phase European standard adaptor is available that fits in several well-known brands consisting of ERCO, EUTRAC, NOKIA, STAFF etc. As well, we can provide a complete solution for new projects including track accessory.
Other features:
*358° horizontal and 180° vertical adjustment
*CRI 90 (upon request)
*Black and white power coating fittings
*Spread angle : 25° / 30°
Color Vision, founded in 2005, is a professional supplier of solid-state lighting solutions. We specialize in manufacturing high-watt LED lighting products which require superior heat-management capability. We treat our products' durability and lifetime as our top priority in order to ensure our customers' long-term satisfaction.
With several years' experiences in manufacturing, we provide the highest quality products, and customize the products for our customers. Our strength is the professional know-how of Multi-Chip LED packaging technical, unique construct designed, excellent optical design, and efficient heat-dissipation system.
Contact
Contact Billy Hou Tel: +886-2-2221-3729 ext.880
E-mail:sales@color-vision.com.tw
Web Site:www.color-vision.com.tw