Boston Lights: Presented by the Designers Lighting Forum of New England
Dec 13th, 2010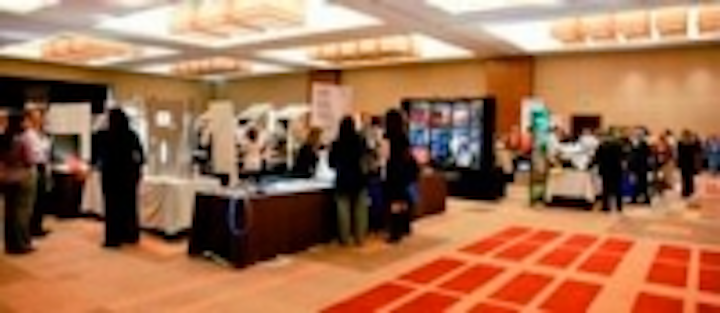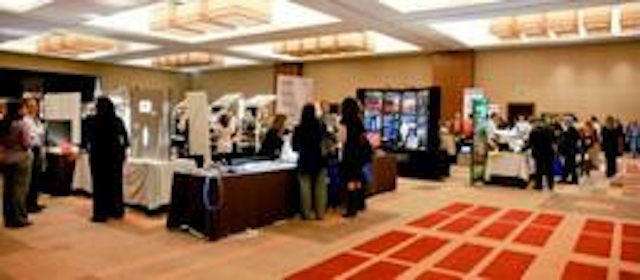 Date Announced: 13 Dec 2010
The first ever Boston Lights Expo was presented by the DLF-NE at the Westin Waterfront Boston on October 27, 2010. The bar was definitely set high, with many cities hosting similar conferences; no detail was overlooked for this event. The location and layout comfortably accommodated the 80+ exhibitors and more than 700 professionals. Attendees included architects, interior designers, lighting designers, and students from throughout New England, New York, and Canada.
The exposition was free to attend and featured:
• 84 exhibitors displaying the most current available products
• Guest speakers delivering accredited presentations
• A presentation slideshow featuring projects from Boston-area lighting designers
• Tabletops from educational institutions and professional lighting industry organizations
The DLF-NE exposition was educational and an excellent opportunity for both networking and having fun with colleagues. Just a few weeks prior to the Boston Lights Expo, the DLF-NE hosted a popular project tour of model homes at the new W Boston Hotel Residences. Approximately 100 lighting industry professionals and students attended the event which allowed attendees to walk through several model units and meet with the designers involved.
The DLF-NE is an all-volunteer non-profit organization. The current board of directors has been instrumental to the execution of 2010's ambitious goals. The organization has experienced amazing growth in membership and attendance this past year. Lighting industry professionals are turning to our events as the place to network with others and the Boston Lights is the perfect example of that.
It's too soon to say when and where, but we are definitely looking forward to the Boston Lights 2012.
Contact
Nancy Goldstein Design Lighting for Architecture and the Arts 5 Rock Cliff Road,Marblehead, MA 01945 T 781.631.2502, x10 F 781.631.9176
E-mail:chris@ngdesign.net