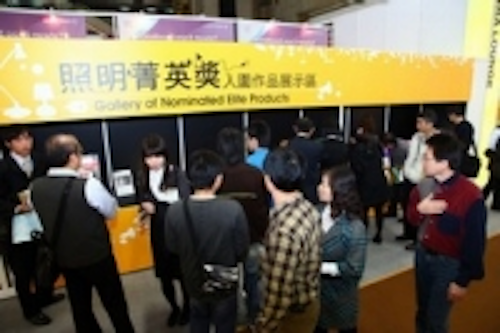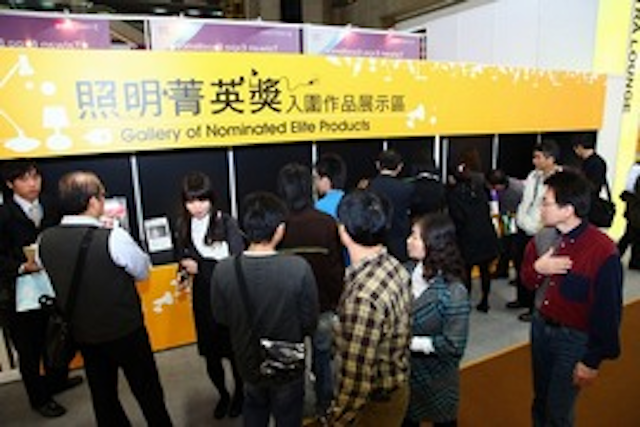 Date Announced: 21 Dec 2010
Get out of the shadows!
Imagine! In one big room you have the world's biggest and best makers of LED and lighting and they're all waiting… just for you! Now it's up to you to connect the gatekeepers and products that spell big prospects.
That "big room" with hundreds of booths is at TILS 2011.
TILS 2011 opens that "big room" of prospects with a winning product line-up that profiles TAIWAN's best. A TAIWAN as the world leader in LED output value (US$240Million in 2010).
As the global leader, Taiwan is the trusted pioneer in developing LED technology. And it's at TILS where Taiwan flexes its lighting muscle with a comprehensive display: everything from interior lighting, commercial lighting, industrial lighting and outdoor lighting to street lighting, related accessories, and intelligent control systems.
5 Power Points say TILS 2011 is the Best:
POINT 1: Taiwan holds global 1st place in LED output! This explains why TILS (The Taiwan Int'l Lighting Show) is the global sourcing hub of the industry, the place where trends and tech converge.
POINT 2: Taiwan is the world's second largest producer by value. Another reason explaining why & how TILS has become the industry's prime sourcing hub.
POINT 3: TILS is organized by TAITRA (Taiwan External Trade Development Council) and TLFEA (Taiwan Lighting Fixture Export Association), two leading names in their respective fields of trade exhibitions and lighting fixtures. These two trade leaders are teaming up for the second year to platform amazing output from across Taiwan and Asia. TAITRA is providing some of Asia's best show space and promotion while TLFEA recruits trade participants from its massive network of producers and members.
POINT 4: TILS has the Big Names. This is where the action is! The join-up of the big names such as Formosa Epitaxy, Epistar Corporation, AMKO Solara Lighting, Yeh-Chiang Technology, Wellypower Optronics, Advanced Connectek, BJB Electric Taiwan, TYC Brother, NEO-NEON, LVD Int'l Light & Energy, Aurora Low Energy Lighting, Avertronics and Buckingham.
POINT 5: A Moment of Historic Opportunity Nations of the world are moving to save the planet by screwing in eco-friendly high efficient LED lighting spurring skyrocketing demand. And since Taiwan is the world's largest LED producers (POINT 1) TILS is the platform to source and sign for the hottest LED lighting supplies.
Discover the latest LED and solar powered LED this March 18 to 21 at the all-under-one-roof TILS (2011 Taiwan International Lighting Show) in TWTC Exhibition Hall 1
Spotlight products at the show:
· LED lamps
· Photovoltaic-powered LED lighting
· OLED lamps
· Intelligent lighting controls
· LED street lamps
· Backlighting sources
· CFLs & CCFLs
· Electrodless fluorescent lamps
TILS: Powered by a full line-up of feature events
TILS plugs in a full line-up of feature events including: the Lighting Innovation Awards, The Global Forum, Seminars & hundreds of One-on-One Buyer-Supplier Procurements Meetings.
For more updates click: http://www.tils.com.tw
Photos download
http://www.tils.com.tw/en_US/act/album/photo/list.html?sFuncID=0E7EAD19515805FDD0636733C6861689
Contact
Press Coordinator: Ms. Nicole Tsai
E-mail:Nicoletsai@taitra.org.tw
Web Site:www.tils.com.tw