LightBulb International appointed as UK distributor to stock and distribute the new ellydees retrofit
Dec 2nd, 2010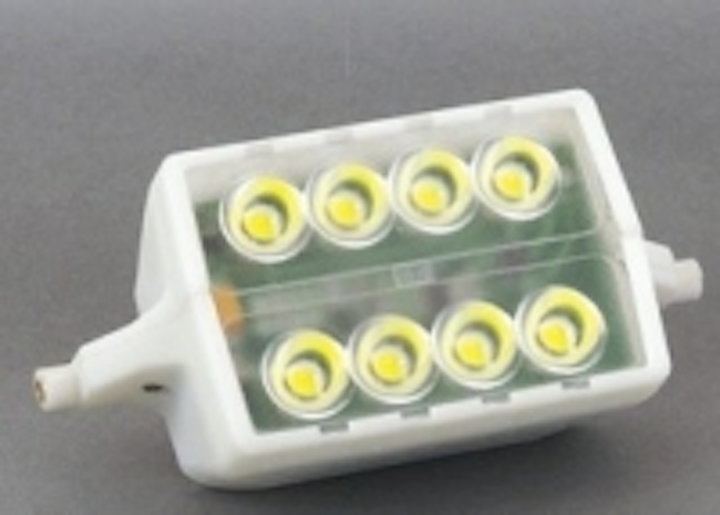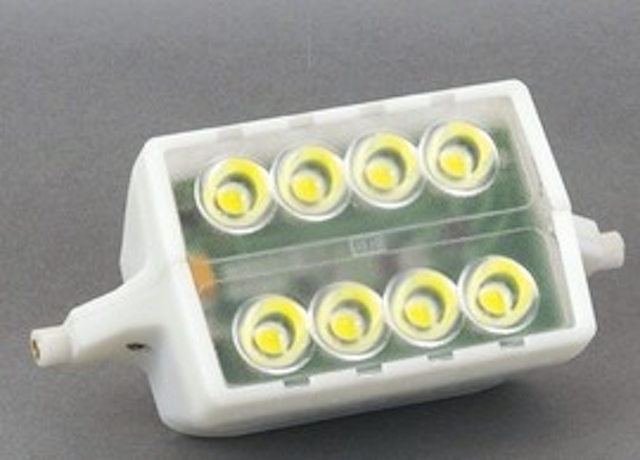 Date Announced: 02 Dec 2010
The energy-guzzling outdoor security light has at long last been dragged, kicking and screaming, into the energy aware 21st Century. Energy efficiency starts in your own back yard….literally. For example, there are an estimated 14 million domestic security lights installed in UK households alone; if they are on for 2 hours a day and using 500w bulbs, that's an electricity bill of over £200.00 for each household per year.
Massive savings
Most homes with security lights are over–illuminating their outdoor environment with 500w of halogen light and when 95% of the energy used to run them is wasted in heat! Another problem is that security lights tend to have PIR's (Passive Infra Red) sensors which means that they can be tricked into switching on by birds or animals in the night if they cross the path of the PIR.
By switching to the ellydees 'watt beater' you can reduce your electricity bill for security lighting to just £3 over 5 years; a massive saving and. If the entire UK outdoor domestic lighting fixtures swapped their energy-guzzling halogen bulbs for the 7w watt beater, the saving in energy would equate to nearly £600 million per year.
Fit and Forget
Halogen bulbs also have a very poor lifetime with most only lasting less than 1,000 hours whilst also being susceptible to breaking easily. The ellydees Watt Buster has a 50,000 hour lamp life, 5 year guarantee and will not shatter if dropped. The product is a real 'fit and forget' solution ensuring that every day user is not taking their life in their hands, climbing ladders in their back garden trying to replace broken or lifeless bulbs.
Designed, Tested and Manufactured in Europe
The Big Light Switch LTD t/a 'ellydees' a specialist Lighting Manufacturer based near Dublin, Ireland was established in April 2010 to provide energy efficient lighting products, based upon emerging LED technology, to the domestic, indoor/ outdoor and commercial markets.
The ellydees Watt Beater is manufactured in Ireland and was launched at the Hong Kong Lighting Fair 27th-30th October. The product will be available to commercial customers first of all in January 2011 through selected global distributors.
The ellydees Watt Beater has been fully tested and approved by the Lighting Association in the UK.
LightBulb International UK Distributor
As a major UK Distributor of Energy Efficient, Low Energy, LED Lighting Products such as LED Tubes that replace conventional fluorescent versions, LED Floodlights and LED Lamps, LightBulb International has been carefully selected to act as the UK Distributor of the ellydees Watt Beater through the Electrical Wholesale sector.
Contact
LightBulb International Tel: 0870 350 0360 Fax: 0870 350 0359
E-mail:sales@lightbulb.co.uk
Web Site:www.lightbulb.co.uk