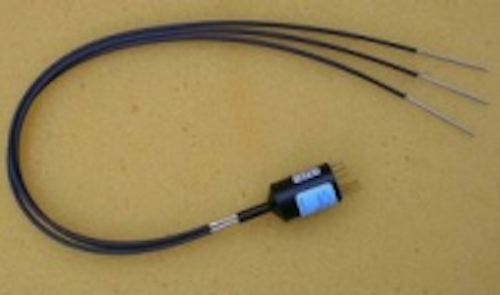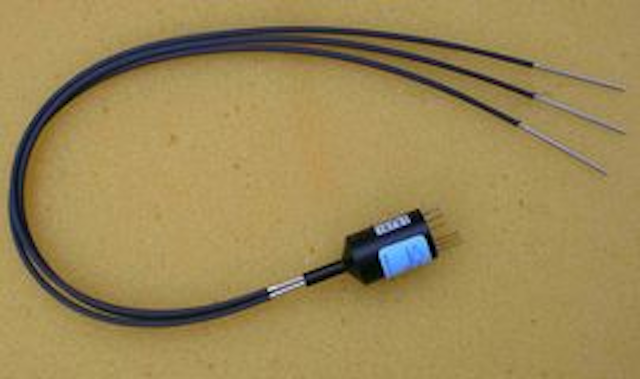 Date Announced: 02 Dec 2010
Freeport, ME. – Optomistic Products' LightProbes are small, highly versatile programmable sensors for the reliable test of LEDs, addressing many different LED test environments and requirements – whether a simple check for a specific color, or identifying the correct color and intensity from a wide spectrum of colors, including white LEDs – while offering the choice of digital or analog output.
Now, due to the wide range of applications and customer demand, the new Universal LightProbe (U.S. Patent Pending) sensors offer both increased reliability and versatility. Universal LightProbe sensors operate at any voltage from +5 volts to +40 volts and can withstand reverse polarity up to -18 volts without permanent damage. This provides immunity from accidental power supply wiring mistakes, and from reverse polarity up to -18 volt "spikes" due to D.C. power line inductive switching transients. The sensors are also immune to inadvertent reverse polarity "shorts" testers, while permitting their operation from different D.C. supply voltages commonly encountered in industry.
"We added extended range of supply voltage protection – plus installation "goof" protection – to our programmable sensors," says Juliet Langley, VP Marketing and Sales for Optomistic Products, "because many of our customers had discovered the hard way that they needed voltage protection against common mistakes. Most other LED test products operate at +5 volts, and don't offer reverse polarity and over voltage protection – so we know we're bringing a much needed improvement to the LED test market."
Universal LightProbes continue to provide one of the smallest sensor sizes on the market today, ensuring that they will continue to address the requirements of today's high-density fixture designs.
About Optomstic Products: Optomistic Products is exclusively dedicated to LED color and LED intensity test. For twenty years, as the original inventors of light probes for the circuit-board test of LEDs, we have provided our customers world-wide with fast, accurate and cost-effective LED color and intensity test at all levels of product assembly: as components; on printed circuit-boards; and in finished products. We find the faults before the customer does.
Contact
Optomistic Products Juliet Langley, VP Sales and Marketing (207) 865-9181
E-mail:juliet@optomisticproducts.com
Web Site:www.optomisticproducts.com