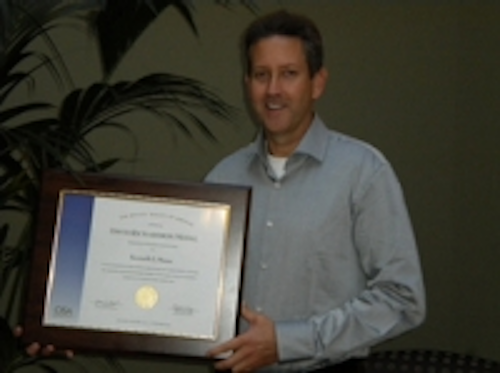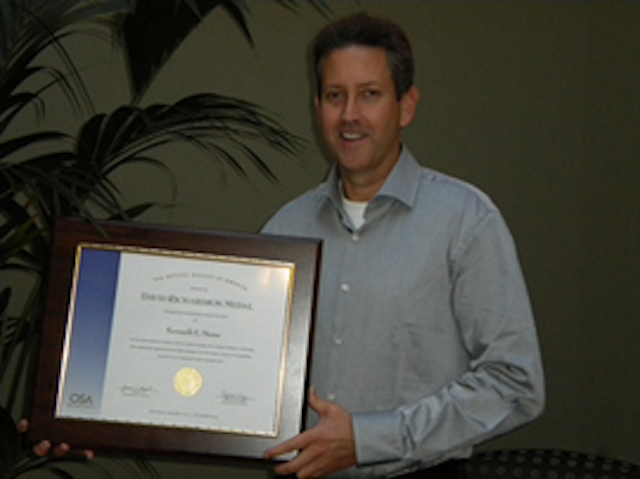 Date Announced: 09 Dec 2010
Dr. Ken Moore, President of ZEMAX Development Corporation, has been awarded the OSA's David Richardson medal for contributions to technical optics.
The OSA citation for the David Richardson medal states 'For the development of state of the art optical design and analysis software combining the capabilities required by the expert designer, and the ease of use and accessibility needed for an occasional optics analysis user.'
ZEMAX is the software that optical engineers and designers around the world choose for lens design, illumination, laser beam propagation, stray light, freeform optical design and many other applications.
Contact
Dr. Mark Nicholson Vice President, Operations, ZEMAX Development Corporation
E-mail:mark@zemax.com
Web Site:www.zemax.com