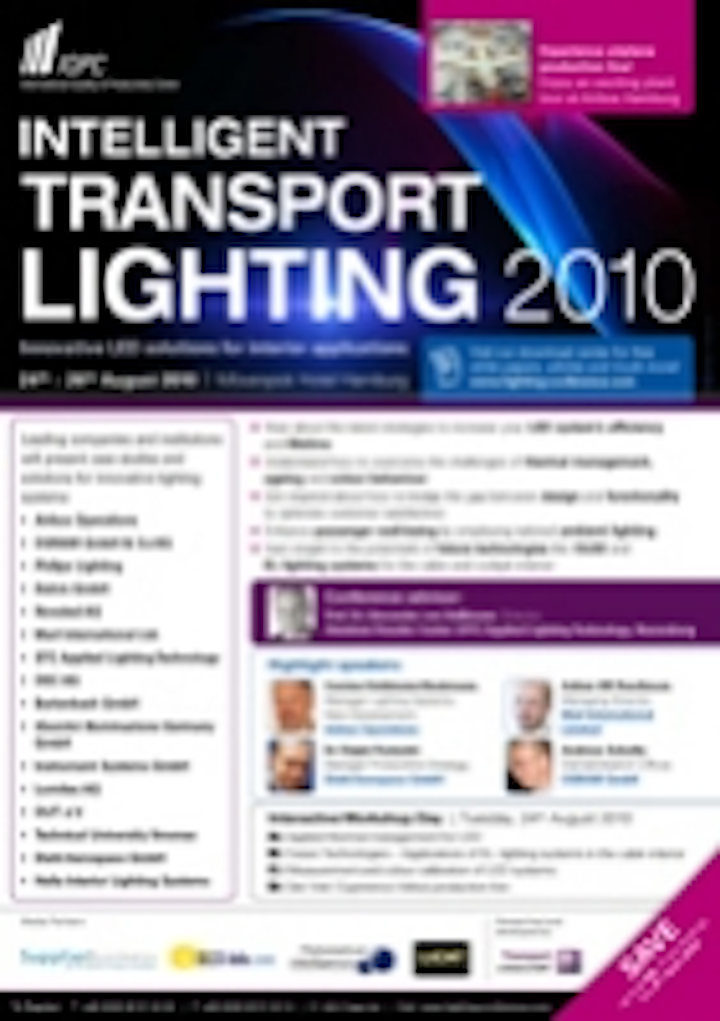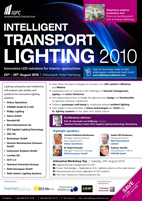 Date Announced: 22 Jun 2010
The techniques by which light is produced, displayed and distributed is growing more and more sophisticated. Much of this rapid development is based on the advancement of LED technology, which is progressively entering the realm of interior lighting in the transport industry. This technological development brings about countless design possibilities and new lighting characteristics that give way to an unknown level of added functionality and intelligence of the lighting system.
Experts in development, design and construction across the transport industry including automotive, avionic, railway and marine applications share many of the challenges as well as the excitement regarding this revolution in lighting technology. For these reasons, IQPC is dedicating this flagship event to interior lighting across the transport industry.
Gain insight to the latest developments and innovations on LED lighting at IQPC's International conference
INTELLIGENT TRANSPORT LIGHTING
Innovative LED solutions for interior applications
24th - 26th August 2010, Mövenpick Hotel Hamburg, Germany
Take this opportunity to listen to international case studies and discuss technological, constructive and aesthetic challenges and innovations with experts from Airbus, Philips, Osram, Marl, Diehl Aerospace, Hella and many more.
• Ensure LED efficiency and sound thermal management
• Overcome constructive challenges of LED lighting systems
• Learn about innovative lighting designs
Contact
Mark Reichmann on: +49 (0) 30 20 91 34 28 or
E-mail:mark.reichmann@iqpc.de
Web Site:www.lighting-conference.com/Event.aspx?id=322684&utm_campaign=Lighting_LED&utm_medium=newsletter&utm_source=ledsmagazine.