Osram LED lights used in World Cup arena
Jun 28th, 2010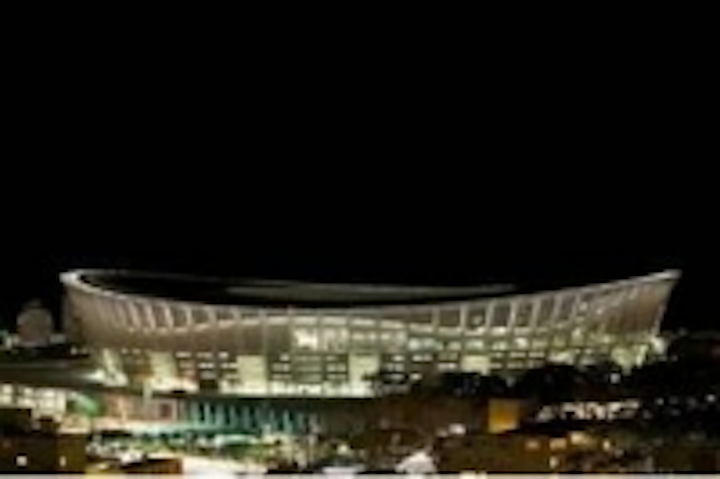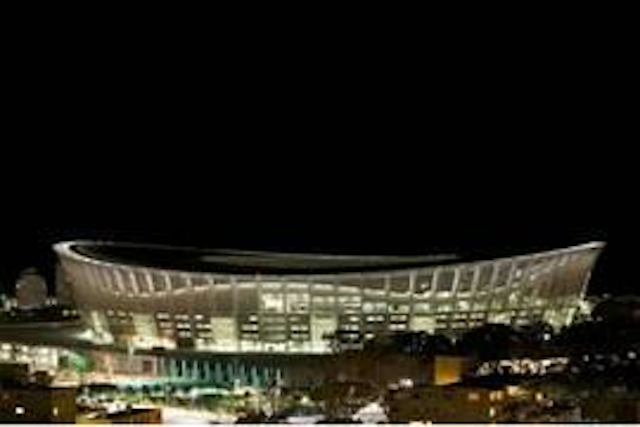 Date Announced: 28 Jun 2010
All ten stadiums of the soccer World Cup have been equipped with energy saving lighting technology by Osram. Used in the Durban and Cape Town stadiums, the LEDbeam luminaires produced by BEKA demonstrate how LEDs can create an impressive visual experience at sports arenas. In Cape Town's football stadium, Osram Opto Semiconductors' Power TopLED and Golden Dragon Plus series LEDs are used to create wave shapes of high quality white light, demonstrating the durability, efficiency and colour consistency of the technology.
As the host for this year's World Cup, South Africa has been given a unique opportunity to present itself as a unique and diverse country and destination. To provide international visitors with an unforgettable World Cup experience, Cape Town's Green Point Stadium was torn down and replaced by a larger, more modern facility. LED lighting technology was used in the new construction to highlight and accentuate the building's unique architecture. The LEDbeam luminaires installed in the stadium by leading African luminaire producer BEKA include Power TopLED and Golden Dragon Plus LED technology from Osram Opto Semiconductors. The luminaires, comprised of two homogenous light strips, trace the wave-like contours of Green Point Stadium in Cape Town's skyline at night.
Daniel Kasper of BEKA (Pty) Ltd said, "Because of their limited dimensions and particular light distribution, LEDs were the only luminaires we would consider, as we were able to construct a particularly slim light installation with them. This means that light is focused only on relevant areas without scattering losses."
Constant white light with every diode
A total of 432 luminaires, each 1.8 metres in length, were fitted to the stadium's upper outer ring and rail beneath it, with distances between the light strips varying between two and 12 meters. When illuminated, the two light strips produce a stunning wave of white light. The Osram Opto Semiconductors diodes used in the luminaires are characterized by their operating life of 50,000 hours, making the strips a low-cost, low-maintenance solution for the stadium.
Color consistency was another crucial aspect the stadiums' lighting design. In order to appear uniform and consistent, the LEDs used had to feature narrow colour distribution. Osram Opto Semiconductors' Power TopLEDs and Golden Dragon Plus LEDs helped BEKA meet this requirement and achieve the desired visual effect. In addition to the superior quality of the LED solutions, BEKA and Osram worked closely together to create the best possible result for Cape Town's football fans.
For more about the soccer stadiums equipped with energy-efficient lighting solutions by OSRAM, please visit:
www.osram.com
or
http://www.youtube.com/user/SiemensTV2
.
Contact
Lauren Dibble For Osram Opto Semiconductors 617.520.7099
E-mail:ldibble@webershandwick.com