Heatron's LED Commercial Downlight module makes it easy to enter the LED market
Jun 30th, 2010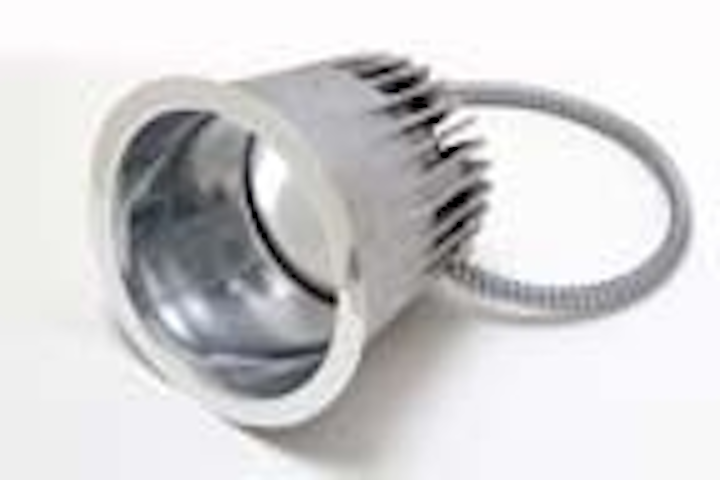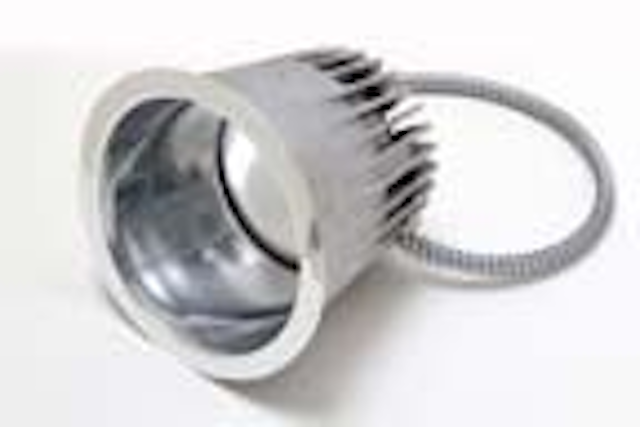 Date Announced: 30 Jun 2010
Heatron's new 6" Commercial Downlight module is a configurable light engine platform that enables customers to enter the LED market without the prohibitive costs of development and tooling.
Heatron's Downlight module is configurable to existing or new fixtures and available in three standard color temperatures: warm white, neutral white and cool white with minimum lumen performances of 700-920, 1080-1350, and 1300-1800. The superior thermal management system maximizes LED efficiency and estimated L70 lifetime (50,000 to 60,000 hours depending on configuration). Custom configurations are available; the customer can specify total lumen output, CCT, CRI, and Efficacy.
Heatron's driver is designed to meet EnergyStar ® and UL requirements. Modules carry a 3 year warranty.
Heatron provides unparalleled design expertise and complete assembly capabilities backed by outstanding workmanship warranties. We can provide turnkey LED light engine design and assembly; we can also work with your staff to augment your current capabilities or capacity.
At Heatron we are dedicated to making performance meet the promise.
Contact
Tim Falk Heatron, Inc. 3000 Wilson Avenue Leavenworth, Kansas 66048-4637 USA 913-651-4420
E-mail:timf@heatron.com
Web Site:heatron.com