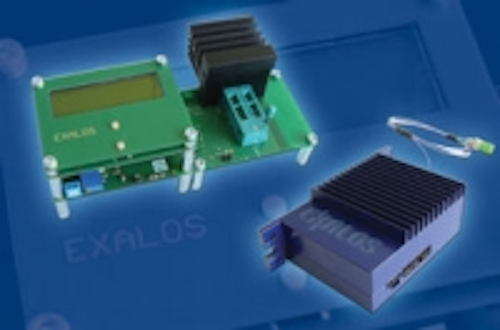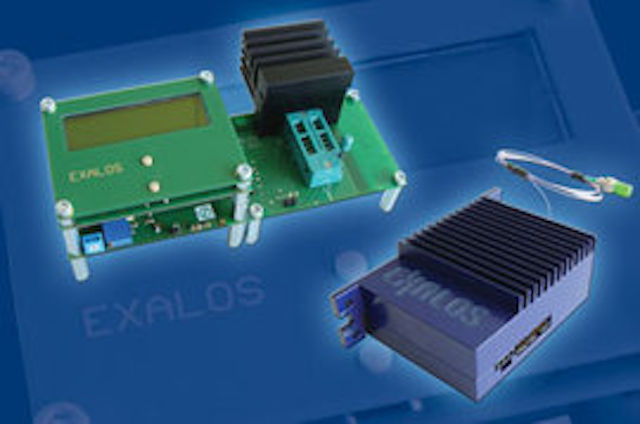 Date Announced: 23 Jun 2010
Martinsried – Exalos new driver boards are highly stable, ultra low noise solutions for both OEM and R&D applications. The OEM version of the driver board allows reduction of R&D spending, improvement of time to market and reduction of the number of suppliers, while the R&D driver boards allow to change the light source and control key parameters via a display. The driver boards are especially designed to handle noisy, spiky or unstable supply voltages.
The multi-layer PCB design with shielding ground layers allows for the co-existence of a highly efficient switched-mode temperature controller (TEC) with a low-noise linear drive current controller in a compact form factor. Furthermore, the multi-layer PCB design features a sophisticated heat-spreading thermal design that reduces hot spots, which is the basis for stable operation at high ambient temperatures. The driver boards operate at temperatures ranging from -20°C to +65°C.
Higher temperature range is possible for the OEM driver boards based on custom requirements. The EBD5x00 series is designed to ensure proper operation in environments with electromagnetic interference (EMI). The design and form factor of the EBD5200 allows for packaging into a metal case that will shield external HF noise.
All Exalos products are available from AMS Technologies throughout Europe from local offices in Germany, United Kingdom, France, Italy und Spain.
Check out our website for more details:
Product Overview
Contact
AMS Technologies AG Ms. Elisabetta Giubilato Fraunhoferstr. 22 82152 Martinsried/Munich Germany Tel. +49-89-89 577-177 Fax. +49-89-89 577-199
E-mail:sales@ams.de
Web Site:www.ams.de