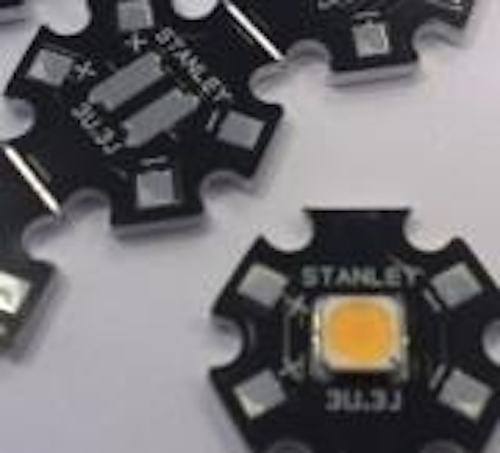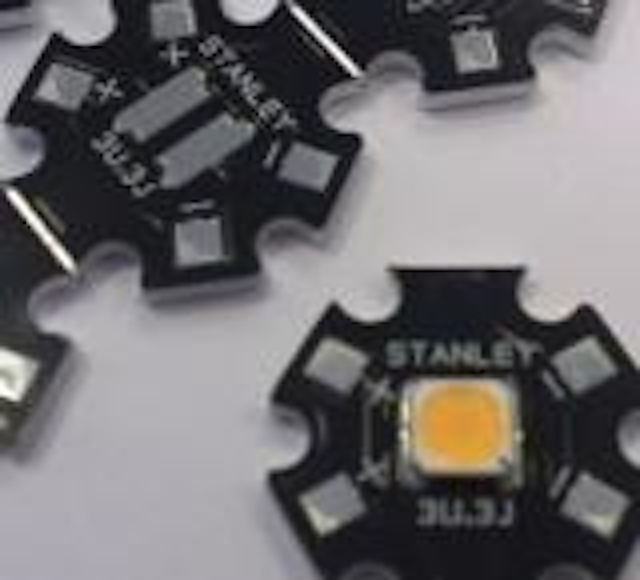 Date Announced: 29 Jun 2010
Stanley Electric announce the availablity of STAR PCB samples for the 1W class high flux LEDs.
A range of secondary optics designed for Stanley 1W multi die LEDs can be used with the STAR PCB for the most suitable light distribution.
These are available on request direct from Stanley Electric for both the Stanley SCW16_3U and GSPW16_3J. The range of colour temperatures available are from 2600K to 6500K. CRI versions in 70, 85, 95 options.
Contact
Ben Phelan or Patrick Dearden Stanley Electric UK Ltd Atrium Court, The Ring, Bracknell, Berkshire RG12 1BW Tel: 01344 393053 bphelan@stanleyelectric.co.ukpdearden@stanleyelectric.co.uk
E-mail:sales@stanley-electric-eu.com
Web Site:www.stanley-components.com