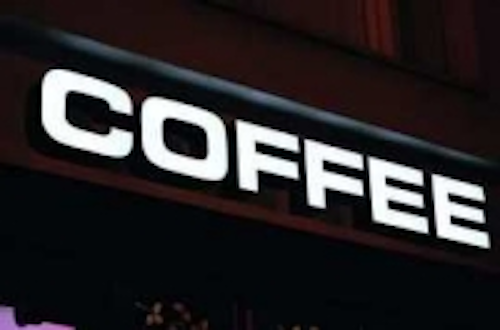 Date Announced: 23 Jun 2010
Fluorescent letters attract attention and showcase brands and logos. With Backlight Power Osram completes its product portfolio of illuminated advertising products for the mid-range segment. Backlight Power LED light chains can illuminate any shape plus they are suited to backlighting of medium to large profile letters (100–150mm deep) or indirect lighting. The LED solution is also robust, extremely durable and therefore very economical.
Backlight Power completes Osram's range of LED solutions for illuminated advertising and backlighting. While Backlight Protect has been designed for small, narrow structures and Dragonchain for very large profile letters and light boxes, Backlight Power bridges the gap for medium to large applications.
Backlight Power's easy to install LED light chains comprise 30 individual boards, which are connected with flexible conductors. Two Osram Advanced Power TopLED Plus LEDs in each board provide highlevel light output, whereby the light density can be individually adjusted. The complete module is 5.4 metres long and at less than 4mm high very flat. With its directional angle of 135 degrees the LED provides uniform illumination of lettering and other designs.
Extremely long-lasting and economical
The special transparent coating of the LED bearings provides permanent protection against corrosion from condensation. With the larger profile letters especially the modules prove their superiority as they achieve consistent illumination with only a few light sources, which means very little installation work is required. In combination with the modules' higher efficiency of 60lm/W and therefore lower energy consumption and longer operating life, this reduces the total cost of the illuminated advertising installation.
Simple light planning with LED deSIGNer
Osram's LED deSIGNer tool helps in planning professional lighting design. The online programme at
www.osram.com/led-designer
enables backlighting applications to be designed including all components in just six steps. All Osram LED modules for illuminated advertising are included in the scheme.
Benefits of LED compared with fluorescent tubes
Compared with high voltage fluorescent tubes LED illumination systems are generally more economical. In the course of an average usage period of 35,000 hours – equivalent to eight years of 12 hours operation per day – fluorescent tubes and the associated control gear have to be replaced at least once. LED solutions in contrast are usually maintenance-free. Plus, conventional lamps such as neon tubes definitely have their limitations in areas where there is not much space. Besides this, lettering shines clearer and more contoured with LED as the low heat emission of diodes allows them to be fitted closer to the acrylic glass cover.
Osram's Backlight Power completes its range of products for illuminated advertising and backlighting. The LED light chains can illuminate any shape and are suited to backlighting medium to large profile letters or for indirect lighting.
ABOUT Osram
Osram (Munich, Germany) is part of the Industry Sector of Siemens and one of the two leading lighting manufacturers in the world. Sales for Osram worldwide totalled to €4.0 billion in fiscal year 2009, 88 percent of which came from outside Germany. Osram is a high-tech company in the lighting industry. Over 66 percent of sales come from energy-efficient products. This global player employs more than 39,000 people worldwide, supplies customers in some 150 countries and has 46 production facilities in 17 countries (September 30).
Contact
Christian Bölling Tel. +49 89 6213-2597 Fax +49 89 6213-3457
E-mail:c.boelling@osram.com
Web Site:www.osram.com