Get the skinny on the Peerless naro
Jun 23rd, 2010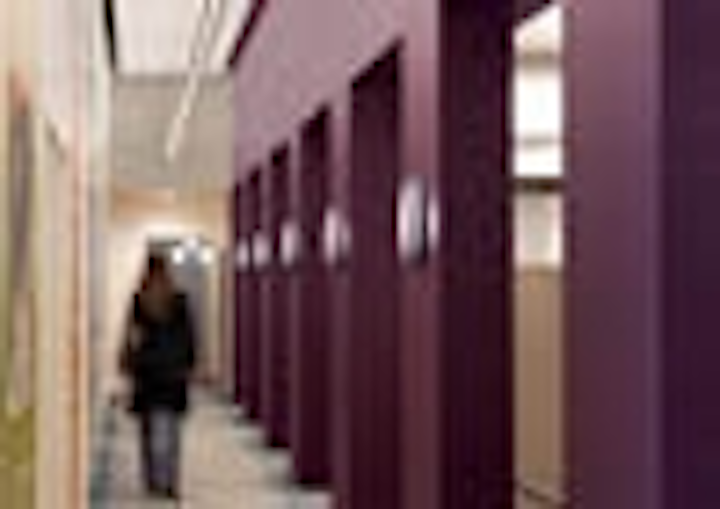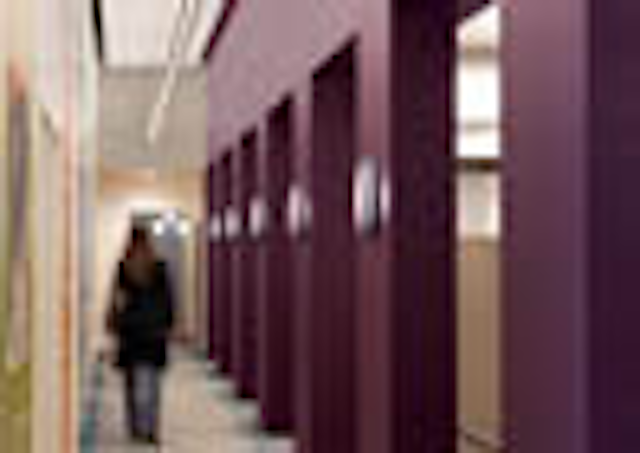 Date Announced: 23 Jun 2010
Berkeley, Ca.- Peerless introduces another high-performance illumination solution designed to meet the ever increasing demand for energy efficiency in commercial offices and high-energy retail environments and educational facilities. naro, the latest innovation from Peerless, delivers a 90-92% energy efficient solution designed with an artistic minimalistic flair.
Applications are as broad as naro is slight. With over 90% efficiency and 14 feet on-center spacing, performance defines the niche for naro. Peerless designers knew that energy efficient luminaires could look cool too and developed naro with a minimalist styling that flatters the understated contemporary space.
Introducing naro – Where Skinny is In!
With a minute 4 1/2" x 2 1/4" profile, this skinny luminaire is available in 4 and 8 foot section lengths exploding your design possibilities. Simply expand your look by joining sections to form longer lengths or put your imagination to work by creating statement installations with X, T and corner pattern connectors. You can also craft your own funky twist on a design with custom connectors.
naro indirect luminaires can be suspended or wall mounted for a variety of design options. Keep a clean crisp look with the standard die-cast aluminum end cap or add a unique sculptured end cap for a smooth sophisticated look. naro design details include the continuous racing stripe, no socket shadows on wall mount applications and the pleasing effect of the lines of light that deliver a uniform illumination of the lens achieved with 8-15% downlight, depending on lamping.
Peerless naro is available in your choice of 1,2,3 T5 or T5HO lamps with your option of a semi-specular or white reflector to further customize your desired effect. Select semispecular (SPR) for a wide distribution and maximum row spacing or choose the white (WHR) for narrow applications such as corridors to soften side wall shadows. Many distinct looks with one slender luminaire.
Peerless provides a broad portfolio of award winning innovative solutions that can achieve well-lit spaces with the newest energy-efficient lighting technology. New "green" technologies are good for the environment while yielding an economic payback within a short amount of time. naro, the latest innovation from Peerless, is now available to set a new artistic standard in energy efficient lighting solutions.
About Peerless Lighting:
Peerless makes lighting for people and the places they inhabit – offices, classrooms, media centers, transportation terminals, convention halls and other public venues. For generations the Peerless name has been synonymous with leading-edge design and an extraordinary quality of illumination. Through our continuing research into how light influences a space and the people who inhabit it, Peerless products are engineered for superior results. Headquartered in Berkeley, California, Peerless Lighting is an Acuity Brands Company. For more information, visit
www.peerless-lighting.com
or follow us on Twitter and Facebook.
Contact
Peerless 2246 5th Street Berkeley, CA
E-mail:cindy.foster-warthen@acuitybrands.com