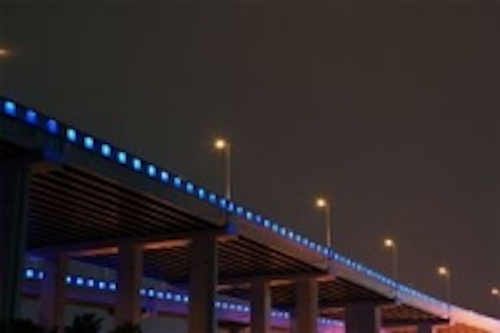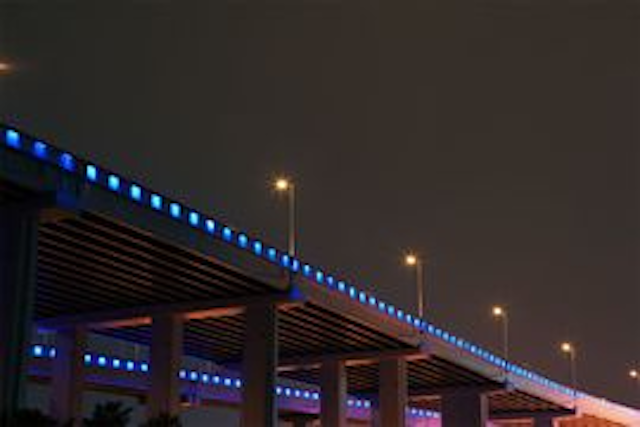 Date Announced: 09 Jun 2010
Tucheng, Taipei – The 2010 World Expo in Shanghai City, China is bringing people the amazing experience in different countries, cities and enterprises around the world. Similarly, Everlight Electronics Co., Ltd. is showcasing its technology and innovation in application as the major LED light source provider of Shanghai's Nanpu bridge, Lupu bridge and the overpasses of the World Expo 2010. Shanghai's Nanpu and Lupu bridges use Everlight's RGB full color high power LED to decorate the bridges' appearance during the night time, while the major light source of the overpasses use a combination of Everlight's white color high power LEDs offering general illumination for pedestrians.
Compared with traditional light sources like neon or fluorescent lighting that will reduce the brightness rapidly and pollute the environment because of the mercury, the life time and brightness of Everlight's LED provides significant improvements without any polluted manufacture process, and Everlight's LEDs can safe more energy because of lower power consumptions. The Everlight's LED light source also enhances the uniformity of the road surface to provide the safe lighting in the World Expo area. Both installed projects are cooperated with Everlight's partners in Shanghai. Everlight's LED is once again providing the best showcase to impress people in Shanghai and around the world.
The Nanpu bridge is the first steel and concrete composite girder cable-stayed bridge built in Shanghai, and it is the leading cable-stayed bridges in the world. The Nanpu Bridge was chosen No. 1 for the "Top 10 of Shanghai New Best View in 90's",* and Lupu bridge is also considered a world recognized arch bridge. Everlight keeps close working relationships between our R&D, Sales and Marketing teams to meet and exceed our customer's expectations in both product offering and technology perspectives to cooperate with our partner in any possible project around the world successfully.
About Everlight Electronics Co. Ltd.
Everlight Electronics Co., Ltd. was founded in 1983 in Taipei, Taiwan. Playing a critical role in the formation of the global LED industry, the company is rapidly ascending to become a leading supplier due to its dedication to certification, R&D, production, quality, marketing and global customer service. Everlight provides a diverse product portfolio consisting of High Power LEDs, Lamps, SMD LEDs, LED Lighting Modules, Digital Displays, Optocouplers and Infrared Components for various applications. Today, Everlight is a global company with over 6,400 employees based in China, Hong Kong, Japan, Korea, Singapore, Malaysia, India, Germany, Sweden, U.S., and Canada.
Contact
Beate Jungwirth Everlight Electronics T: +886 2 2267 2000 Ext: 5567
E-mail:pr@everlight.com
Web Site:www.everlight.com