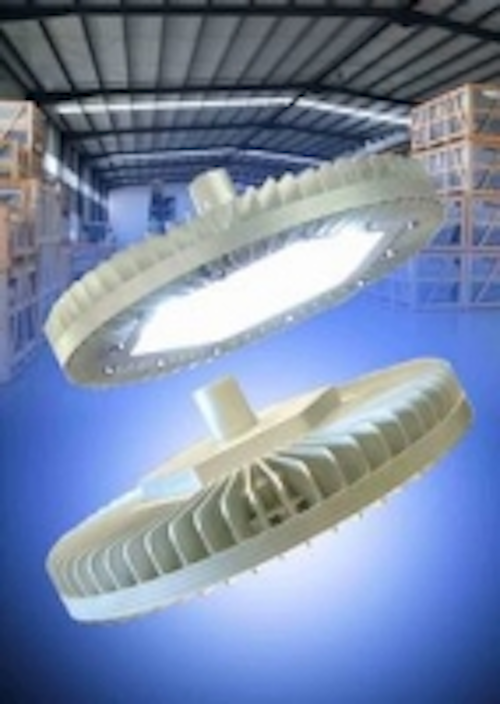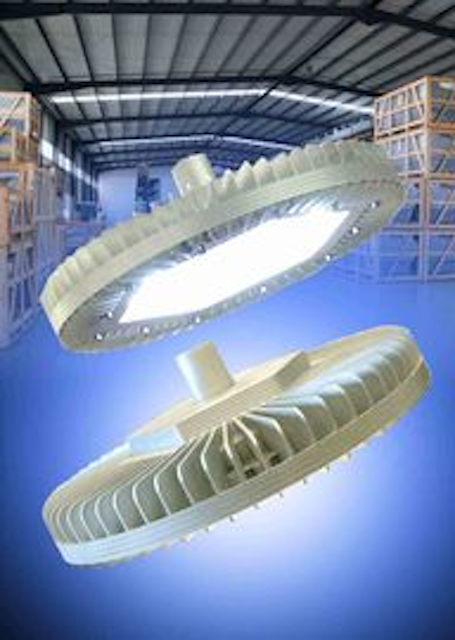 Date Announced: 03 Jun 2010
Now supplied by Aerco is a new LED high bay feature light from Dialight that is specifically designed to replace conventional lighting in a wide range of both indoor and outdoor industrial applications. Its low profile, light-weight design and versatile mounting options make it ideal for warehouses, garages, bridges, tunnels and general area lighting.
The HB series brings the normal advantages of LED technology in terms of instant switching, low power consumption, long life and low operational and maintenance costs while producing a superior light quality.
UL, CSA and CE approved and conforming to NEMA 4X, the HB series is mercury free, IP66 rated and has a high level of resistance to shock and vibration. Temperature compensation technology means the lamps maintain over 80% of light output after 60,000 hours.
Various types of mount and fittings are available including: pendant-mount, swivel bracket and cable gland, ceiling mount, cable gland, loop and plug and hook and plug.
Contact
Celeste Dougherty: cdougherty@aerco.co.uk
E-mail:cdougherty@aerco.co.uk
Web Site:www.aerco.co.uk