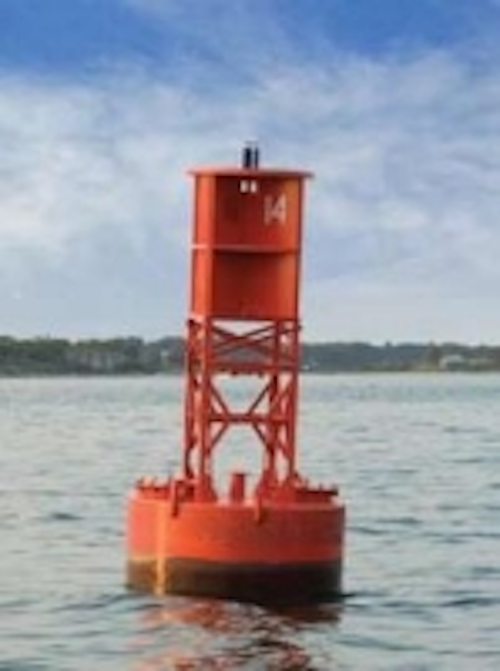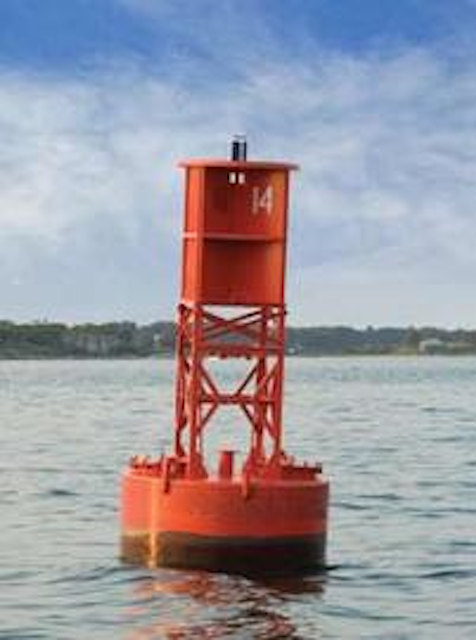 Date Announced: 03 Jun 2010
Carmanah Awarded Multiple Standing Offers Totalling $1.2 Million (CAD) from Canadian Coast Guard.
Carmanah Technologies Corporation, through its marine signalling partnership, Carmanah/Sabik, has received four Standing Offers from the Canadian Coast Guard (CCG) to supply a range of solar-powered LED marine lanterns for aids-to-navigation (AtoN) lighting on Canadian waterways. The offers are for a one-year period with an optional one-year extension. Revenue in the first year from the four Standing Offers is anticipated to be in excess of $1.2 million (CAD).
A Request for Standing Offer issued by the CCG earlier this year for solar LED aids-to-navigation (AtoN) lighting sought proposals to supply 1.5, two, three and four nautical mile lanterns for use on navigational buoys and other fixed and floating navigation aids. Carmanah/Sabik products were selected to fulfill the standing orders in all four categories. Until May of 2011, and for an additional year if the extension option is exercised, authorized CCG representatives will purchase Carmanah/Sabik's M650 solar LED marine lantern for 1.5 and two nautical mile applications, the Carmanah/Sabik M704-5 for three nautical mile applications (a product already in use by the CCG), and the Carmanah/Sabik's M708 for four nautical mile applications. By authorizing its representatives to make orders as required, the CCG has displayed its confidence in the quality and performance of Carmanah/Sabik lanterns.
"Over a decade ago, Carmanah developed the very first solar LED lantern with the help of the Coast Guard and we've continued to work with maritime authorities worldwide to develop best-in-class, self-contained solar LED lights that meet the technical specifications and quality standards of the marine industry," said Ted Lattimore, Carmanah CEO. "The new Carmanah/Sabik partnership further strengthens our position in this highly technical market and expands our ability to provide the performance, reliability and functionality that customers such as CCG are looking for."
Carmanah is best known within the maritime community for its high-performance short-range solar LED aids-to-navigation lighting. A strategic partnership with Finland-based marine lighting pioneer Sabik Oy, announced in March of 2010, will allow both companies to deliver a complete range of aids-to-navigation lighting, from one to 18 nautical miles, to their respective global customer bases under the Carmanah/Sabik brand.
For more information, visit www.carmanah.com, or telephone 1.877.722.8877 (toll free in US and Canada). Images are available on Flickr: http://bit.ly/arEzbK
About Carmanah Technologies Corporation
As one of the most trusted names in solar technology, Carmanah has earned a reputation for delivering strong and effective products for industrial applications worldwide. Industry proven to perform reliably in some of the world's harshest environments, Carmanah solar LED lights and solar power systems provide a durable, dependable and cost effective energy alternative. Carmanah is a publicly traded company, with common shares listed on the Toronto Stock Exchange under the symbol "CMH". For more information, visit www.carmanah.com
About Sabik Oy
Sabik is a Finnish company with sister companies in Germany and Denmark. Sabik is in the business of enhancing safety for traffic at sea, on the road and on the railways.
Sabik specializes in optical engineering, traffic telematic solutions and their components, and has accumulated knowledge in optics and microprocessor technology as well as in embedded and system level software. Sabik offers its clients the latest technical solutions and the technical support needed including installation and maintenance services.
Sabik is a certified ISO 9001:2008 Quality Assurance System as well as a IS0 14001:2004 Environmental Management system, and has been a member in IALA since 1992, currently representing the European industry within the IALA Industrial Members Committee. For more information about Sabik, visit www.sabik.com
Contact
Media Contact: David Davies direct: 250.382.4332
E-mail:ddavies@harbourwerks.com
Web Site:www.carmanah.com