CAO Group's Dynasty Miniature series distributed by Brilliance LED
Jun 24th, 2010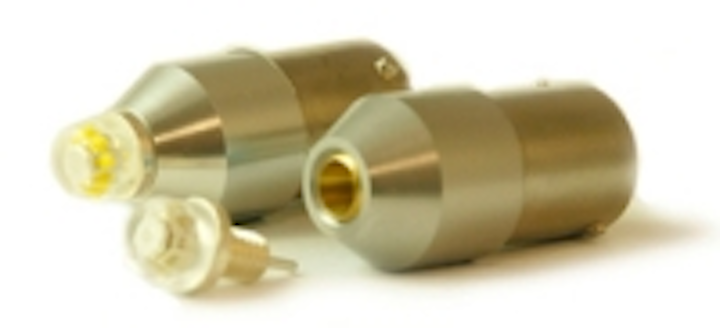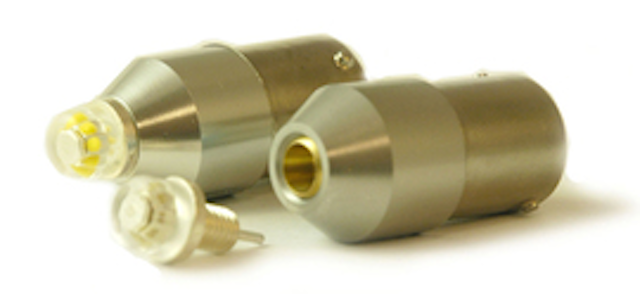 Date Announced: 24 Jun 2010
CAO Group, Inc., manufacturer of the Dynasty® line of LED products, is proud to announce Brilliance LED as the exclusive distributor in North America for the Dynasty® Miniature series that includes both the traditional single contact bayonet version (SCB), and the new bi-pin version, known as the Dynasty® G4 Bi-Pin.
Both the SCB and new bi-pin devices feature a bayonet base and are available with a wide array of LED colors. The patented High-Flux Dynasty® LED has a unique 360 degree light output creating an even distribution of light, while the interchangeable LED allows consumers to change the color without replacing the assembly. The Dynasty® series is RoHS compliant, water resistant and ideal for applications that require superior performance in outdoor environments.
"Brilliance LED has an experienced lighting team that will provide comprehensive distribution services for the Dynasty Miniatures series," said Kerry D. Moore, General Manager of the Solid-State Lighting Business Groups for CAO Group. "We are excited to have them on board to increase access in key markets."
About CAO Group, Inc.
CAO Group, Inc., under the direction of owner, president and CEO Dr. Densen Cao, Ph.D, offers design, development, and manufacturing of LED medical, dental, forensic, optoelectronic components, signage, and lighting products. Corporate headquarters, R & D and 13485 certified medical/dental manufacturing facilities are in West Jordan (Salt Lake City) UT. The company also owns ISO 9001 and TS 16949 certified facilities in China for low cost manufacturing for optoelectronic and automotive applications, and is a governmental approved medical facilities in China for low cost manufacturing of medical and dental products.. Detailed information about CAO Group and its products is at
www.caogroup.com
.
About Brilliance LED
Brilliance LED was founded in 2008 by Steve and Bryan Gold as a natural expansion from their commercial and residential landscape lighting company, Let There Be Light, LLC., located in Carefree Arizona. Both businesses are founded on the premise that accentuating the architecture, patios, vegetation, and artwork can make each customer's home or business unique, not to mention beautiful as well as safe and secure. More specifically, Brilliance LED is focused on providing lighting solutions that both residential and commercial customers feel address the social and environmental needs of the present without compromising the quality of life of future generations, thus the need for "sustainable" lighting solutions.
After much research on sustainable landscape replacement lamps, Steve and Bryan have teamed with the CAO group who subsequently developed and manufactured the Dynasty® G4 bi-pin and SCB (single contact bayonet) versions, and named Brilliance LED as a master distributor for this innovative, high-reliability line.
Contact
CAO Group Contact: Brandon Schulthies Marketing & Communications 877-877-9778 Brilliance LED Contact: Steve Gold 800-867-2108 steve@lettherebelightllc.comwww.brillianceled.com
E-mail:brandon.schulthies@caogroup.com
Web Site:www.dynastyleds.com