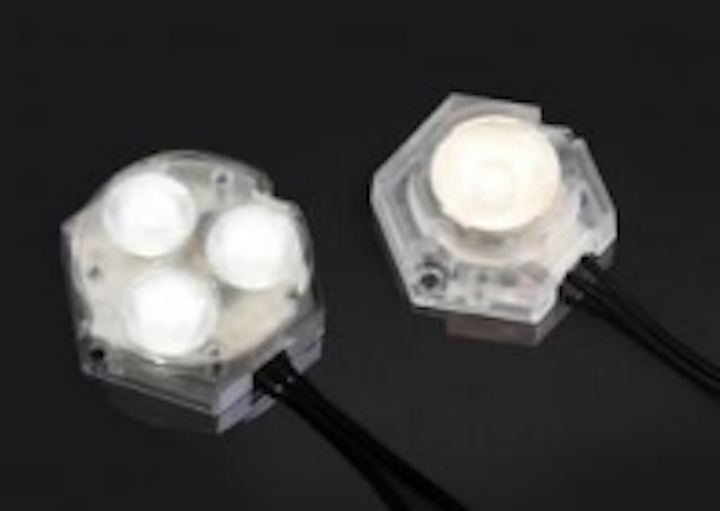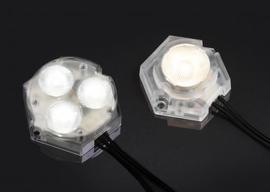 Date Announced: 24 Jun 2010
OptoDrive, with its LED lighting modules, continues to expand its worldwide network by appointing Glasslite Pty Ltd as its Australian and New Zealand distributor. This new appointment is a welcomed new addition to our existing network which currently successfully supplies to Europe, UK, USA and many other parts of the world.
Glasslite is currently working in cooperation with another Australian company that specialises in the design and manufacture of medical examination lights:
Medical & Surgical Lighting Pty Ltd (MSL). MSL is now exclusively using the OptoDrive SVEA 15-LED medical module 4300K in its Series 1 and 3 examination lights.
Both of these products with their new LED light sources were released at the recent Australian Medical Fair. Customer response has confirmed and left no doubt, that the new LED models will be the preferred light source option as opposed to the conventional halogen models.
OptoDrive LED Modules
Provide a superbly balanced light and excellent color reproduction. Many tasks demand extra accuracy in color perception, having achieved a Colour Rendering Index value (CRI) which exceeds the standards of workplace lighting. OptoDrive LED modules provide the solution for many applications apart from medical lighting. To name a few – food retailing, art galleries, fashion/clothing displays.
It should be noted, aside from OptoDrive LED's many other types of LED's have focused their development on brightness rather than color rendering and consequently most of the LED's available today have the disadvantage of not appearing like natural light.
The OptoDrive product range is made up of 3 product platforms: SVEA – Clara – Felicia.
All of the OptoDrive LED module range is becoming increasingly popular because of their: compact dimensions - high illumination performance - colour temperature - Colour Rendering Index (CRI) - range of beam spreads (controlled by special lens and reflector designs) - cool - lack of IR and UV radiation - efficient/energy saving - long service life.
In addition to all of the above features OptoDrive LED modules have been purpose designed to suit a wide range of light fittings eg.: task lights, downlights, spotlights etc.
Contact
Optoga AB Köpingsvägen 4 SE-732 31 Arboga Sweden +46 589 490 950 Att: Stefan Larsson
E-mail:stefan.larsson@optodrive.se
Web Site:www.optodrive.se