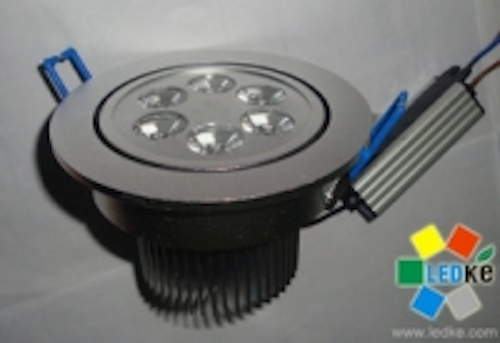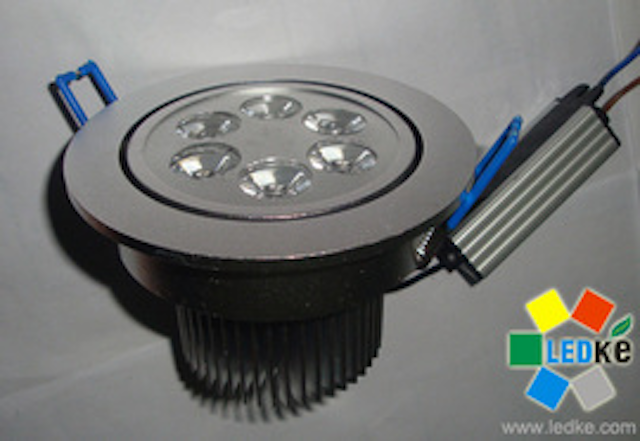 Date Announced: 16 Jun 2010
The plate and shell of our LED ceiling light use a good thermal performance aluminum materials to guarantee product thermal radiation. Unique appearance with streamline design, the shell and metal material consistent with the ordinary ceiling lamp, LED power supply integrated with the light board reasonably, so that it can export heating to the casing in time, and finally guarantee the lamp life.
Adopt wide voltage power supply, and suitable for AC85-260V; The size is exactly the same as traditional down light, can be directly installed in the rack of the traditional lamp without any adjustment or replacement. Our LED ceiling lights can be used in domestic, commercial office, public places, buildings, hotels, shops, entertainment lighting and also as auxiliary lighting.
Features
1) high power led ceiling light.
2) LED Down lamps with International Protection: IP44.
3) Input voltage: 85-260V AC, 50/60Hz.
4) Constant current driving system.
5) Colors available: White / Warm white / Red / Yellow / Blue / Green.
6) Aluminum alloy housing.
7) Proprietary housing design for best thermal management & lumen maintenance.
8) Lumen maintenance: 70% at 50K hours.
9) Solid-state, high shock or vibration resistant.
10) No UV or IR radiation.
11) Major reduction in power costs.
12) Lifespan: > 50,000 hours.
Benefits:
) High luminance.
2) Low power consumption.
3) Easy to install.
4) Ideal for landscape and architecture lighting.
5) LED Down lamps are Widely used in Home, office, display case lighting, under cabinet lighting, art lighting, boat lighting, and accent lighting.
Contact
LEDKE Technology Co., Ltd Tel: 86-0755-27319793 Fax: 86-0755-82949887
E-mail:info@ledke.com
Web Site:www.ledke.com