Seoul Semiconductor launches new Ariche LEDs at China and Taiwan fairs
Jun 9th, 2010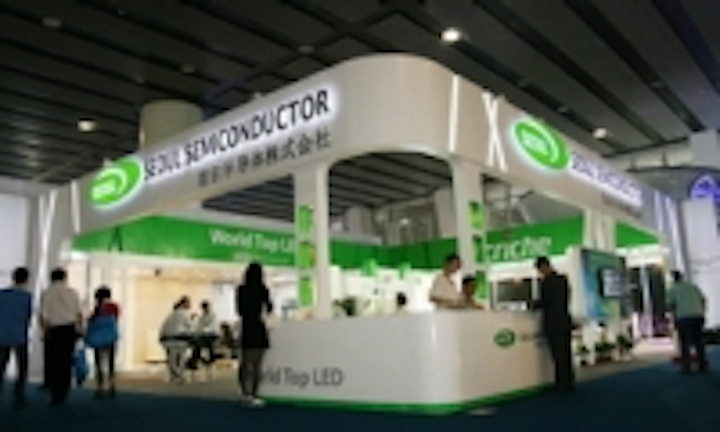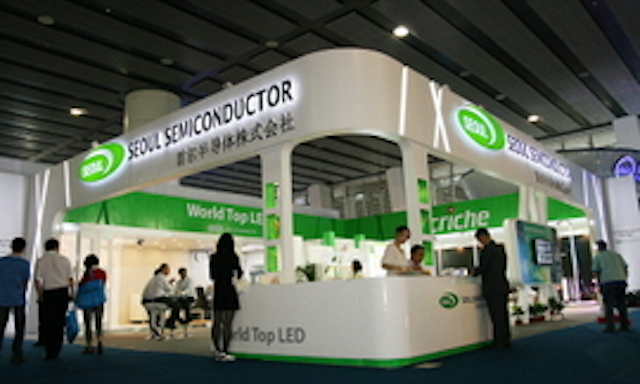 Date Announced: 09 Jun 2010
Seoul Semiconductor (CEO Chung Hoon Lee, www. seoulsemicon.com), a world's leading LED manufacturer, is taking part in two fairs (Gungzhou fair booth number: 3.1 B25; Taiwan fair booth numbers: A604, 606, 608, A703, 705, 707), which will be held in Taiwan and Guangzhou, China respectively for a period of three days from June 9 (Wednesday) to June 11 (Friday), and it is drawing the attention of the media and buyers from Asia and around the world through Acriche new products and power LED products.
At these two fairs which are held simultaneously, Seoul Semiconductor will launch a new series of Acriche, the main product optimized for lighting applications, which will further boost the increasingly rapid growth of the LED lighting market. In the case of Acriche A4 Series Cool White products, their luminous efficacy is maximized to 100lm/W. Acriche A6 (1 W) and A7 (4 W) series are LED products that can be applied to general lighting fixtures in a variety of ways, and they are characterized by the fact that they can be optimally designed by drastically reducing their size compared to the existing Acriche products (18 X 12 mm). In particular, it is expected that A7 (8 X 8 mm) will play a crucial role in improving the availability of space by making the best use of the advantage of size in the field of lighting fixtures and streetlights. In addition, one of Acriche's best advantages is that it does not need any separate driver because it is driven at high voltage and by an alternating current power source, so that it can reduce the cost and increase product life.
What is more, Seoul Semiconductor is going to exhibit new power LED series with high efficiency in addition to Acriche at the fair. Z5, one of Z-Power LED series products, is expected to increase the diversity of the lighting market with a high color rendering index (CRI 90) and compact ceramic design, and Z6 can be used not only for general lighting applications but also for decorative lighting and architectural lighting through the realization of full colors. During the fair, Seoul Semiconductor is planning to attract buyers from the European and North American markets by bringing out a lot of new products including Z7, a high-efficiency LED product, in which each chip is individually driven. It is planning to boost its sales in the Asian market where LED products are gaining more and more popularity.
Lightfair International is famous for being the world's largest annual architectural and commercial lighting trade show, alternating each year between New York and Las Vegas. The trade show is expecting more than 19,000 attendees and will feature more than 475 of the world's leading manufacturers showcasing products, unveiling new technologies in the field of lighting. When the trade show was held in New York last year, Seoul Semiconductor rolled out new ultra-small LED products and received high praise for them.
An official of Seoul Semiconductor said, "This show is a good opportunity for Seoul Semiconductor to actively demonstrate its new technologies to the major lighting companies and the media of the world, following lighting fairs held in Germany and the United States in April and May 2010," also adding, "In particular, at the trade show, Seoul Semiconductor is going to concentrate all its efforts on taking a leading position in the lighting market and boosting its sales in the Asian market to profit from various synergy effects such as an agreement with Excelpoint by introducing a stream of technologically advanced new products and showing its overwhelming technological edge over competitors in the field of LED lighting."
About Seoul Semiconductor (www.seoulsemicon.com)
Seoul Semiconductor is the fourth largest LED Company globally, according to IMS Research, a British electronics market research agency. The company has more than 5,000 patents and owns internationally recognized technology such as Acriche, developed by its own original technology; Deep UV LED; and Non-Polar LED implementations. The company runs 33 overseas operations, including three subsidiaries, and 150 worldwide distributor locations. Visit www. seoulsemicon.com for more information.
Contact
Seoul Semiconductor Market Group / Hyesun Paek / +82-31-364-3787 / s1u0n0@acriche.com PR Agency of Seoul Semiconductor / Minbok Song / +82-2-3210-9680 / smb5116@prain.com
E-mail:smb5116@prain.com
Web Site:www. seoulsemicon.com