SunRay Scientific portfolio of epoxies and anisotropic adhesives for LED die packaging
Jun 25th, 2010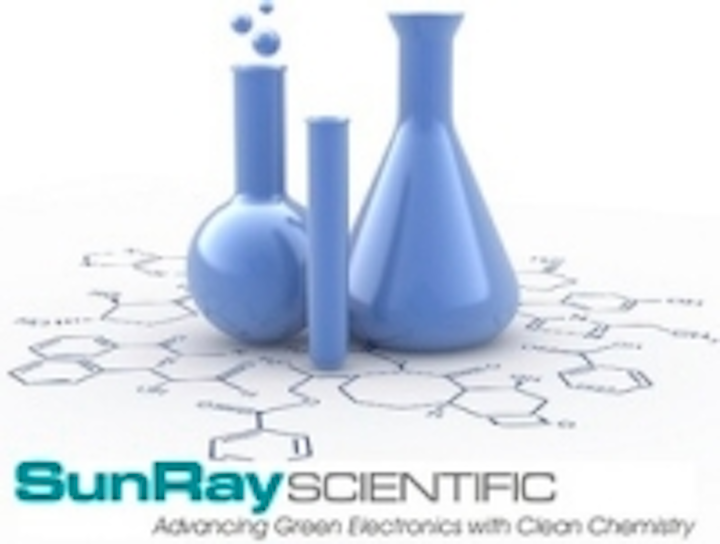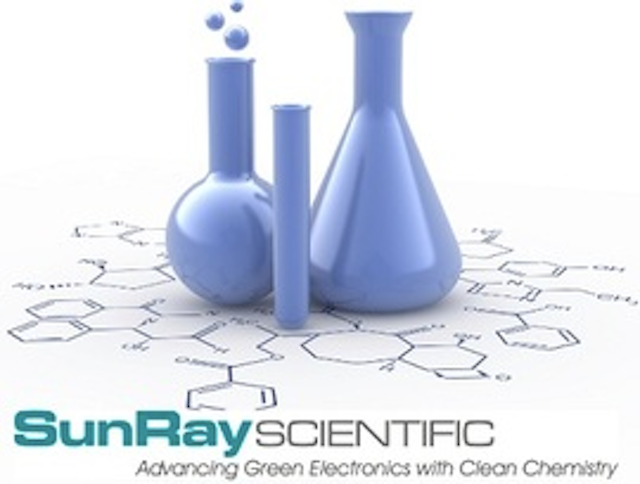 Date Announced: 25 Jun 2010
SunRay Scientific, a leader in solutions for lead-free packaging, has launched a portfolio of lead-free products for packaging of high brightness LEDs (HBLEDs). The expanded portfolio consists of the MAXIGLOW™ 502 family of conductive silver epoxies for conventional epi-up packaging of LEDs driven at 20 mA, and ZTACH™ anisotropic conductive adhesives for low cost, flip chip packaging of high power LEDs driven at 350 mA.
"HBLEDs have enjoyed substantial growth, and the market continues to grow at a robust pace driven by the use of high power LEDs in new applications such as LED TVs. Die packaging technologies such as MAXIGLOW™ for standard LEDs and ZTACH™ for high power LEDs are helping our customers to reduce light loss in LED packages, and drive LEDs at higher currents, respectively, thus enabling continued technology advancements in LED based solutions," said Hari Venugopalan, Vice President, Business Development at SunRay Scientific.
According to Strategies Unlimited, HBLED's were a $4.9B market in 2009, with market growth driven by applications such as traffic lights, cell phone backlighting etc. The market growth is expected to continue at a robust pace of 24% over the next four years, driven by use in LCD displays in laptops and LED TVs.
"A particular challenge faced by LED manufacturers in epi-up packaging of standard LEDs is that epoxy applied under the die also wicks along the sides, which causes a 10-20% drop in light output. Drawing upon our 40 years of R&D in epoxy technology, we have tailored the polymer rheology with the MAXIGLOW™ 502 family of silver epoxies, to maximize thermal connection and at the same time, minimize light loss," said Joe Mazzochette, Chief Technology Officer at SunRay Scientific. "Flip chip packaging is used in high drive current LEDs to efficiently dissipate the increased heat that is generated. Conventional solder or gold bump flip chip packaging adds significant throughput cost and requires investment in capital equipment due to the need for additional processes such as bump metallization, bump deposition, bonding and underfill application. However, the self assembly process in flip chip packaging with ZTACH™ anisotropic conductive paste eliminates the need for extra processing steps, and enables our customers to flip chip package LEDs with little additional cost or investment."
Samples of MAXIGLOW™ 502 silver epoxies and ZTACH™ anisotropic conductive adhesives are available from SunRay Scientific.
About SunRay Scientific:
SunRay Scientific (SRS) is a supplier of advanced materials for printed electronics manufacturing and lead free packaging. The company's key focus is the advancement of green electronics with clean chemistry, which includes development of conductive inks, epoxies and anisotropic conductive adhesives that minimize waste, eliminate use of lead, and reduce carbon footprint in electronics manufacturing.
Contact
SunRay Scientific 100 Technology Way, Mt. Laurel, NJ 08054 Phone: 856-439-0799
E-mail:ledsolutions@sunrayscientific.com