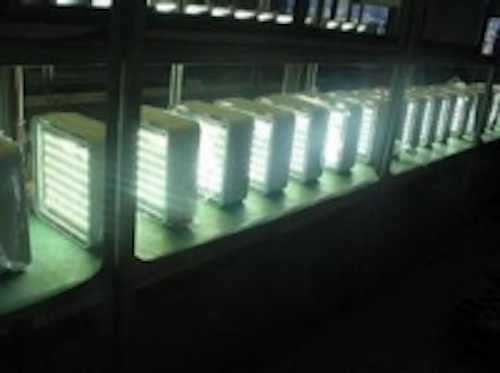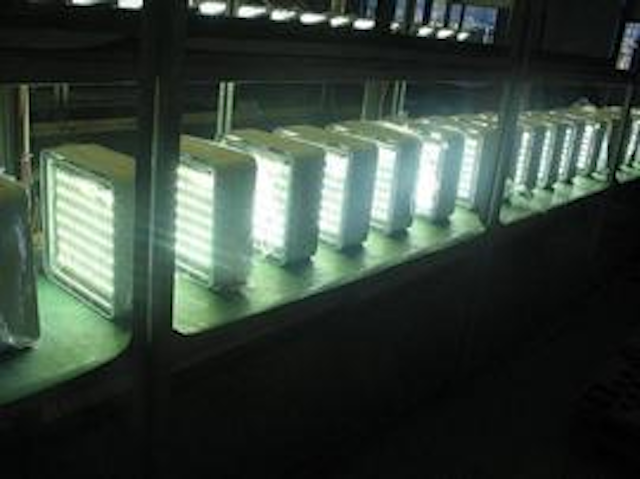 Date Announced: 08 Jun 2010
To meet Petroleum and Convenience Store retail markets more engrgy saving& brightness and safety demands, Ambergreat released it's New generation LED Canopy Light(AG-PT-84T)on July 2009, and at present we have set up good business relationship with BP & Shell in New Zealand and Caltex / BP / 7-11 IN Australia.
Why we could catch these considerable markets chances in the short time? i am pleased to show you some of our LED Canopy Light outstanding advantages:
1) CREE chips, IP67.
Our LED canopy light are absolutely using the CREE chips to ensure constant color, long life and verifiable lumen ratings. IP rating is IP67, absolutely wateproof, perfect for petrol stations and any other similar application.
2) More than 10Years lifetime, 5Years warrantee.
As we all know, the LED lamps are including the LED chips, power supply and other parts. But the most important thing not only the LED chips but also the power supply. And we can say, the lifetime are no measure by the LED chips but the power supply, if the power supply are stop working, the whole lamps will stop working even the LED chips are ok. Remember the famous theory called "Buckets effect"? We are investing lots of money and effort to select the best elements to test and final make our power supply, the lifetime are about 15-20years for our power supply. That's why we can give you about 5 Years warrantee.
3) Advantage design.
Our LED canopy light are suitable to working in the high temperature in Arabia Gulf areas or in the state of Alaska. These products working temperature is from -40℃ to +65℃. Specially designed for Petroleum and Convenience Store retail markets.
4) Production Scale and Capacity Guarantee.
Ambergreat Cast huge investment in LED research and development and the most advanced LED packaging facilities, consistent phosphor coating process to achieve same lumen per LED with monthly production capacity is 32kk. Ambergreat has the ability to fill large LED Canopy Light orders for projects. High output of production allows us to fulfill the order without your worry.
5) Our first priority
Best quality and timely Delivery are our first priority. Any of your new design and artworks are greatly welcomed. We offer high-quality products at competitive prices and first class services to establish a win-win partner relationship in the long run. You are invited to visit our website: www.ambergreat.com for more information.
Want to know more ? Just contact us with below contact information.
Contact
Tony Marketing Department Ambergreat Electronics Pte Ltd Singapore 258 Boonlay Dr#06-513 Singapore 640258 Tel:0065-68982180 0065-67913539 Fax: 0065-63382898
E-mail:ambergreat.tony@gmail.com
Web Site:www.ambergreat.com