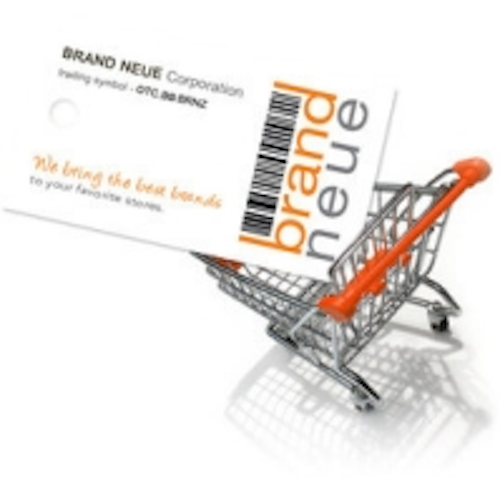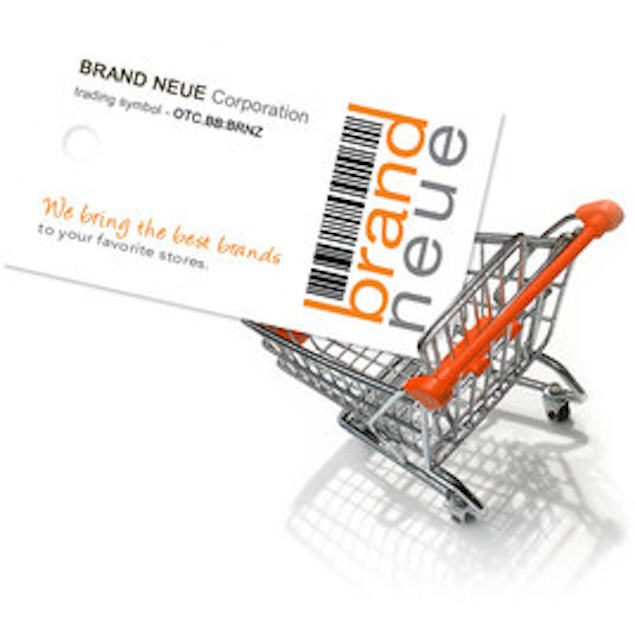 Date Announced: 22 Jun 2010
Bentonville, Arkansas - Brand Neue Corp, as the exclusive North American sales agent and distributor for Luma Vue LED Lighting products and systems is pleased to announce that, independent US laboratory testing of its 48" LED tube confirms production of 98.6 lm/W (lumens per watt) of electricity consumed – nearly twice the industry average of 50 lm/W and delivered a superior color temperature of light. The laboratory results position Luma Vue's LED tubes as a superior, safe alternative to traditional fluorescent lighting. Lumens per watt testing is the lighting industry standard of measuring units of light perceived by the human eye, generated per watt of power consumption.
Luma Vue's 48" LED tubes will be available for distribution mid July and will, for the first time ever, provide North American consumers and industry, with an energy-efficient, cost-effective, non-toxic alternative to the traditional fluorescent tube. The $12B domestic lighting market has been plagued by health and environmental concerns related to mercury, lead and phosphor powder used in traditional tube manufacture, as well as by complications surrounding management, replacement and disposal of ballasts.
The test results are game-changing for Brand Neue, for Luma Vue, for the United States Department of Energy (DOE), and for the $12B domestic lighting market. A May, 2010 DOE report on energy efficiency and renewable energy – Linear 48" fluorescent replacement lamps specifically – concluded that LED linear replacement lamps previously available did not compete with linear fluorescent lamps on the basis of light output, color quality, distribution of light, lumen maintenance, or cost-effectiveness, and further, that the DOE did not recommend replacing linear fluorescent lamps with LED linear replacements. Luma Vue's recent test results confirm that their 48" LED tube is equivalent to a 48" fluorescent tube on a one-for-one comparison; that is performance data including light output, color and quality are the same, plus Luma Vue LED tubes use 50% less energy than fluorescents, operate at 40F degree cooler surface temperature, and require no ballast.
"We are clearly ahead of other LED manufacturers in the marketplace today, and in fairness to the DOE, we are taking the industry by surprise," says Brand Neue president John J. Ryan III. "What the industry did not know was that Luma Vue was in 'stealth mode' aggressively researching and developing their 48" LED tube, and that the company is years ahead of the competition. Luma Vue is the only LED lighting product designer and manufacturer with a plausible, affordable, energy-efficient, environmentally-friendly LED tube that comes with a three year replacement guarantee and the required UL Standards seal of approval."
In the US alone there are tens of millions of recessed troffer fixtures (fluorescent tube fixtures or 'cans') containing energy-inefficient 48" fluorescent tubes. For this and other reasons, the DEO is looking closely at LED tube technology, and has a goal of reducing energy used for electric lighting in all categories, by 50%, or $27.5B over the next three years. Only Luma Vue LED tubes offer both the performance and energy-savings required to meet DOE requirements and still maintain tough industry standards.
Each Luma Vue 48" LED tube delivers 40,000 – 50,000 hours of high-brightness light (for 10-12 years, operating 10-12 hours per day), consumes 50% less power than traditional fluorescent tubes, is durable (no glass to break), and, unlike fluorescent tubes, does not flicker and operates at or above peak efficiency under cold conditions. Light color temperature delivered during testing measured 4228K (Kelvin) which is considered ideal for office, storage, warehouse, school, retail and other public areas typically illuminated by fluorescent tubes.
About Luma Vue
Luma Vue is a US-based designer and manufacturer of the most advanced residential, commercial and industrial LED lighting products available on the domestic market today with the required UL (Underwriters Laboratories) seal of approval for sale and distribution in North America. Luma Vue's energy-efficient LED products include (fluorescent replacement) tubes, flood lamps and bulbs, refrigeration lights, warehouse and outdoor lights, architectural lighting, and a range of LED-powered marker and display boards, frames and commercial signage and display items. Luma Vue consumer products are available in Sam's Club and other retailers in the United States, and beginning August, 2010 in Costco stores in the United Kingdom. Luma Vue LED products are available for distribution and sales in North America through an exclusive sales agency agreement with Brand Neue, Corp.
About Brand Neue Corp.
Brand Neue Corp. is a product innovation company trading over the counter on the OTCBB under the symbol BRNZ. Brand Neue executives and advisors have more than 300 years of retail, global sourcing and brand experience and together, are committed to globally sourcing, developing, marketing, licensing and distributing innovative new products to retail, manufacturing and industrial application clients worldwide.
Contact
Brand Neue Corp. Barry Forward Corporate Communications 1.866.922.7972
E-mail:innovations@brandneue.com
Web Site:www.brandneue.com