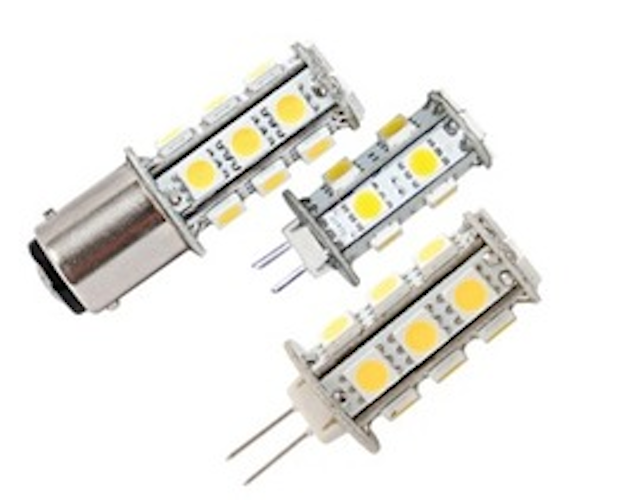 Date Announced: 07 Sep 2010
Norcross, GA – Halco Lighting Technologies' ProLED JC10 and JC20 lamps have an average rated life of 20,000 hours and can save up-to 88% in energy costs compared to standard halogen lamps. These 1.5 and 2.4 watt lamps feature a distinct chip configuration that ensures 360 degree lighting and an internal driver that provides optimal electrical characteristics for each lamp type. Additionally, their low current surface mount diode chips ensure lumen maintenance and produce little heat. These warm white lamps operate on an 8-30 volt range and are available in G4 and BA15s base types.
About Halco Lighting Technologies®
Halco Lighting Technologies® is a prime manufacturer of lamps and ballasts designed for industrial/commercial, residential and special lighting applications. Halco's extensive product line includes the following brands: Halco®, ProLume®, HaloXen®, ProLED®, Prism®, ProFormance®, Eco-Shield®, SureColorTM, and CoverShield. Established in 1974, the company has U.S. distribution centers in Atlanta, Cleveland, Houston and Phoenix. For by the more information, visit
www.halcolighting.com
.
Contact
Deby Forster Marketing Manager Halco Lighting Technologies (800) 558.2852
E-mail:dforster@halcolighting.com
Web Site:www.halcolighting.com