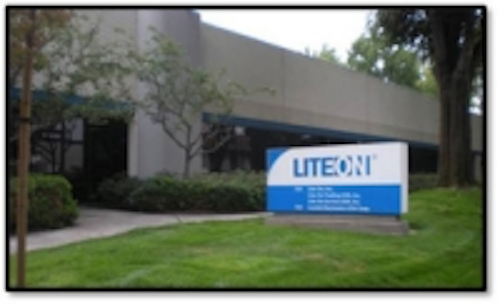 Date Announced: 03 Sep 2010
Milpitas, CA – Leotek, a global pioneer in solid-state Light-Emitting Diode technology since 1992, is pleased to announce the relocation of the company's headquarters and U.S. manufacturing operations to a new, larger facility in Silicon Valley, California.
Steve Bacilieri, President, states "The phenomenal growth of Leotek's core business groups - LED lighting for Traffic Signals, Commercial and Industrial applications, and National Accounts - demanded the expansion to this new facility. Perhaps the most exciting aspect of the transition is the added improvement to Leotek's customer service. The three to four week shipping period for products formerly manufactured in Taiwan will be eliminated, allowing our lead times to decrease to between one and three weeks. Furthermore, there will be much greater flexibility with special options, accessories and finishes for products."
Chris Nye, Director of Commercial and Industrial Lighting, noted "Because we are now manufacturing our GreenCobra™ LED street light at this new facility, with American workers, this innovative product now meets the Buy American provisions of the American Recovery and Reinvestment Act."
The Milpitas headquarters will accommodate Leotek's manufacturing, warehousing, and distribution operations, as well as the accounting, engineering, material control, customer service and sales departments.
About Leotek
At Leotek, customer service is the first priority. Leotek Electronics is globally recognized as a leader of the LED industry, and maintains corporate and manufacturing operational facilities in both the United States and Taiwan. Products manufactured include LED lighting for Traffic and Transit, Commercial and Industrial, and National Accounts applications. Leotek holds greater than 30% market share of America's traffic signal LEDs.
In 2007, Leotek was acquired by Lite-On Technology, an innovator of the Taiwan LED/IT industry since 1975. Lite-On is the world's largest notebook adapter manufacturer, holding a 60% global market share. Among Lite-On's many LED products, photocopiers occupy a 14% market share globally. Other major products include projector power supplies, phone camera modules, keyboards, and enclosures, all of which have large global market shares.
Contact
Tammy Clark Leotek Electronics USA Corp. 726 South Hillview Drive Milpitas, CA 95035 408-380-1788
E-mail:tammy@leotek.com
Web Site:www.leotek.com