Ingenex Digital Marketing launches case study results from 2010 Lightfair Virtual Trade Show
Sep 14th, 2010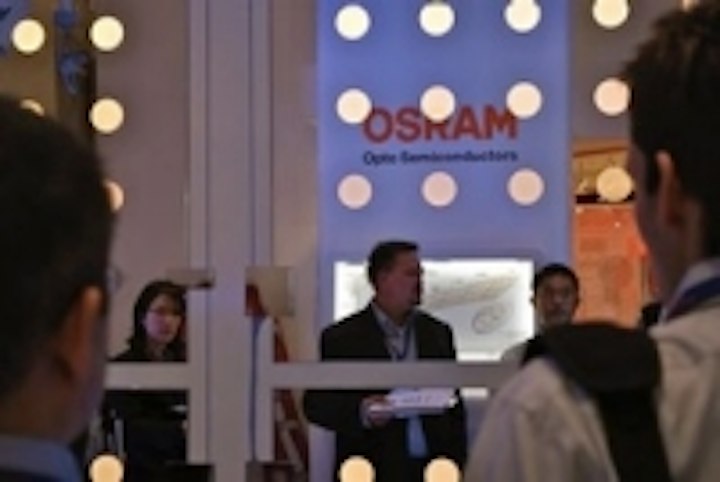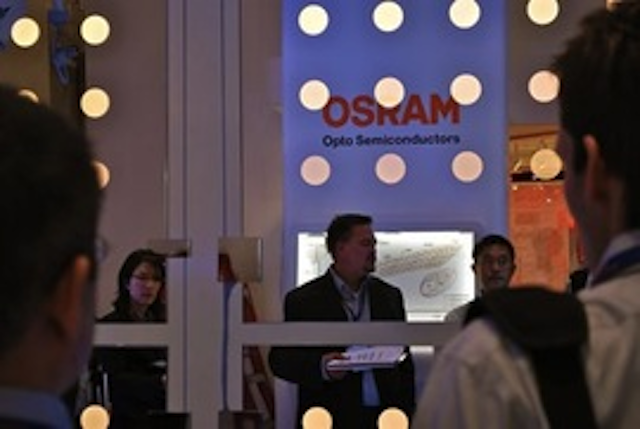 Date Announced: 14 Sep 2010
Ann Arbor, Mich. - September 13, 2010 - Ingenex, an internet marketing agency based in Ann Arbor, Mich., has released a case study announcing the results from its virtual trade show experience for client OSRAM Opto Semiconductors. The digital marketing team traveled to Las Vegas with OSRAM Opto Semiconductors for Lightfair 2010, the signature annual lighting industry event, to provide on-site social media marketing support. Performance metrics for the Lightfair virtual trade show page have been published and are available on the Ingenex portfolio page at http://ingenexdigital.com/portfolio.
Highlights of the results from Ingenex' virtual trade show page for OSRAM Opto Semiconductor: 
45 total content posts
17 videos produced
52 photos published
23,532 page views
4,088 visitors
Page 1 on Google for "LIGHTFAIR"
786 photo views
6,495 video views
2,772 embedded views including Wired
6 posts from influential bloggers specific to the virtual trade show page
10 links acquired from influential bloggers
30 new Facebook fans
50+ new links into the main site
958 Facebook pageviews
72 newsletters subscribers added
200+ online mentions
#1 Google result for 11 different strategic key phrases
"Lightfair is a premier industry event for OSRAM Opto Semiconductors, and we knew we needed an innovative platform to help differentiate our presence from the hundreds of other companies in attendance," said Kate Cleveland, Marketing Communications Manager for OSRAM Opto Semiconductors. "Ingenex was very valuable in creating the 
virtual trade show site
, distributing content live from the trade show floor and integrating it all through our social media channels. Overall, the virtual trade show proved to be a resounding success for our presence at Lightfair." 
In addition to executing on strong web design and social media marketing tactics, Ingenex implemented search engine optimization techniques that helped elevate OSRAM's virtual trade show page to page one Google search results for a variety of strategically targeted keywords and phrases. The Internet marketing firm generated online buzz for OSRAM that helped the company exceed its goals for search rankings, social media metrics, augmented mentions, page views and new subscribers.
"Ingenex is proud to deliver such powerful results for our client OSRAM Opto Semiconductor's Lightfair virtual trade show page," said Ingenex CEO Derek Mehraban. "This successful program helps to establish the foundation for more event-driven virtual trade show pages, which will help to increase online presence and credibility for our clients in the future." 
About Ingenex Digital Marketing:
Ingenex Digital Marketing is an Ann Arbor, Michigan, based digital agency delivering marketing solutions for a digital world. Ingenex is an agency that focuses on producing results through social media marketing, web design, SEO, SEM, internet marketing, digital public relations, and web analytics. 
About OSRAM Opto Semiconductors:
OSRAM is part of the Industry sector of Siemens and one of the two leading lighting manufacturers in the world. Its subsidiary, OSRAM Opto Semiconductors GmbH in Regensburg (Germany), offers its customers solutions based on semiconductor technology for lighting, sensor and visualization applications. OSRAM Opto Semiconductors has production sites in Regensburg (Germany) and Penang (Malaysia). Its headquarters for North America is in Sunnyvale (USA), and for Asia in Hong Kong. OSRAM Opto Semiconductors also has sales offices throughout the world.
###
Contact
Ingenex Digital Marketing 306 South Main St. Suite LLA Ann Arbor, MI 48104 (734)272-4698
E-mail:eric@ingenexdigital.com
Web Site:ingenexdigital.com