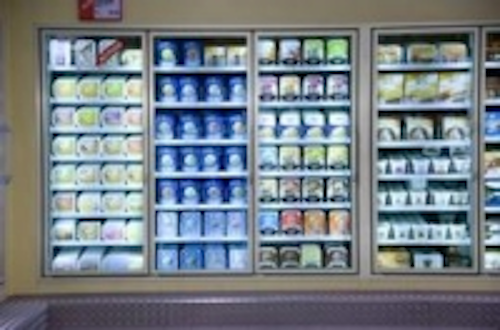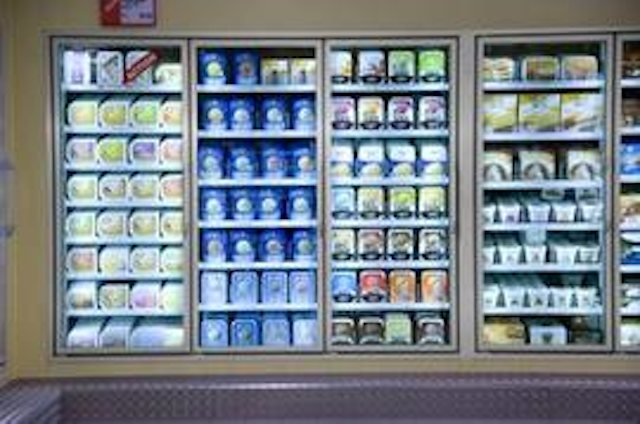 Date Announced: 20 Sep 2010
Charlotte, NC – Stepping up its push into the North American market, Nualight Ltd., a leading manufacturer of light emitting diode (LED) lighting solutions to the global food retail sector, announced the launch of a more energy efficient line of glass door lighting.
Nualight will focus on this new LED lighting line and other upcoming products for the North America market at the Food Marketing Institute Energy and Store Development conference in Minneapolis this week.
With wattages for center mullions at 16 watts and end mullions at 8.5 watts, the Porto 600 line is one of the lowest energy usage LEDs on the market – as much as a third lower than wattage reported for similar products -- resulting in energy reductions from 60-70 percent. With its low energy input, the Porto 600 can be installed with only one 100-watt driver, even on 5-door cases, resulting in faster installation, lower installation costs and a more immediate return on investment.
While the Porto 600 offers 59-inch version for glass door merchandisers, and a 71-inch version for walk-in cooler/freezer boxes, Nualight offers flexibility beyond these standard sizes, making it possible to adapt the Porto 600 to a broader range of refrigerated food retail applications.
In addition, the Porto 600 is designed to be invisible from the customer's point of view while still enabling brighter lighting of products, improving presentation and merchandizing unmatched by similar energy-efficient lighting solutions on the market today.
"As retailers in North America demand better lighting and more efficient glass door LEDs, Nualight has stepped up and met the challenge with Porto 600, which delivers cost savings and improved product merchandizing," said Bruce Schneider, head of Nualight's US operations. "The energy efficiency of the Porto 600 – with the lowest reported wattages in the marketplace – together with Nualight's ability to offer custom sizes to fit a broader range of applications make this a truly breakthrough lighting solution for the North American market."
The Porto 600 was developed by Nualight specifically for the North American market. The company has plans to roll out other lighting solutions for the region's food retailers –including an ultra-thin, high CRI, under-shelf lighting solution for specific merchandise (e.g. meat, diary, fish, fresh produce etc – in the months ahead.
These product launches follow the announcement this spring of Nualight's expansion of its operations in North America.
"With the launch of Porto 600 and other lighting solutions, Nualight is following through on its commitment to expand offerings for US & Canadian food retailers, giving them a new choice when they want to upgrade their refrigerated cases with more vibrant and brighter displays," said Schneider.
Nualight is recognized as a specialist in LED lighting for food retail. The company's LED light fixtures are installed in a growing number of international food and high-end retail chains, including Tesco plc, Switzerland's Migros and Co-op chains and Rewe in Germany. Nualight also supplies under private label contracts to leading North American companies such as Kysor/Warren.
About Nualight:
Nualight is the only company in the world that exclusively uses LED lighting to make food look vivid. Its Vantium product series is revolutionizing food retail, reducing energy consumption in refrigerated displays by more than 60% and driving sales with better, brighter merchandising. Through pioneering technology and a deep understanding of how lighting translates into retail gain, Nualight is now the partner of choice for leading food retailers throughout the world.
Contact
Wendie Larkin Topaz Partners +1-781-404-2411
E-mail:wlarkin@topazpartners.com
Web Site:www.nualight.com