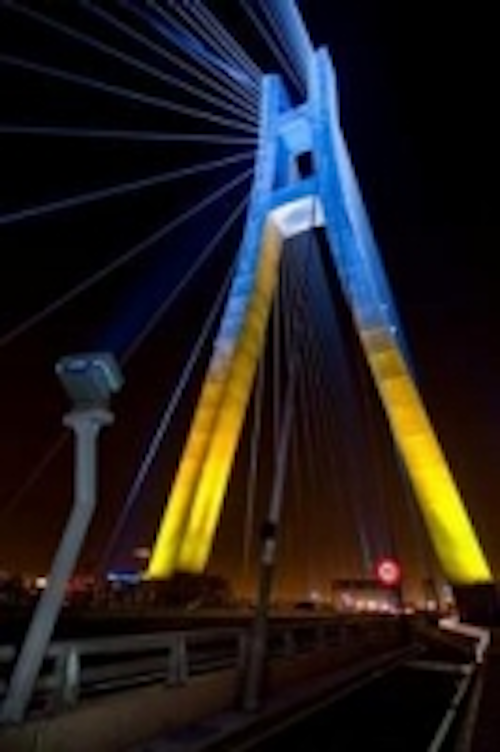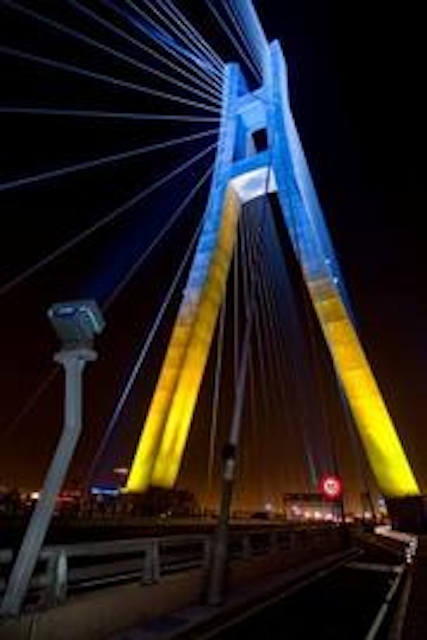 Date Announced: 02 Sep 2010
After September 2010, residents and commuters of Xinbei City and Taipei City may find that "Traffic" could also be a visual feast. Xinbei Bridge is the first bridge to be transformed by landscape lighting into a new landmark. The cable-stayed bridge supported by a 135.7 meters single concrete tower which is only lower than Taipei 101 and Shin Kong Life Tower. Xinbei Bridge has become the third highest landmark in Taipei. The main bridge spans across a distance of 400 meters and could be considered the longest in Asia.
Xinbei Bridge not only has a symbolic significance in the city's transportation, the beautiful bridge construction accented by diverse lighting effect will also fascinate residents and bring added values for tourism in the area. To achieve this goal, Alliance Optotek Corp. (AOP) and FORMOLUX Co. by virtue of their development competence in professional LED lighting instrument and a wealth of design experiences collaborate in creating the landscape lighting system for the Xinbei Bridge. The resulting design would overturn people's stereotype of usual bridges.
In the Xinbei Bridge lighting scheme designed by Ken Su Lighting, the design focuses on the main tower's lighting effect. To perfectly interpret the construction of the tower, the designer adopted 56 sets of AOP's latest modular lighting fixtures.
The most prominent feature of the system is the flexibility to allow selection and combination between different function, shape and optics. With a high degree of flexibility, it is capable of meeting the needs for various architectural lighting, situational lighting and road lighting requirements.
For example, the top of the main tower would require special lenses to converge various light sources into a color light beam powerful enough for long distance projection. The cables require a perfect configuration of lighting system in order to bring out a balanced aesthetic perception of the bridge. Furthermore, in order to highlight three-dimensional of the bridge, the designer used over 800 high brightness full color linear lights to embellish sideways on both side of the bridge, makes the H-pylon even more robust.
By incorporating the advanced LED lighting system , Xinbei Bridge has become the new indicator in Taiwan's bridge lighting , and it also brings residents a better life through the innovative technology. This is also AOP's forever self-expectation in managing business operations and in researching and developing products.
Contact
Ruby Tai AOPTK, Marketing Dept. No.5, Lane 191, Chung-Ho Street, Chupei City,Hsinchu 30267,Taiwan,R.O.C Tel: +886-3-5551100 Ext: 225 Fax: +886-3-5555050
E-mail:ruby_tai@aoptk.com
Web Site:www.aoptk.com