2010 PLASA Awards for Innovation unveiled
Sep 17th, 2010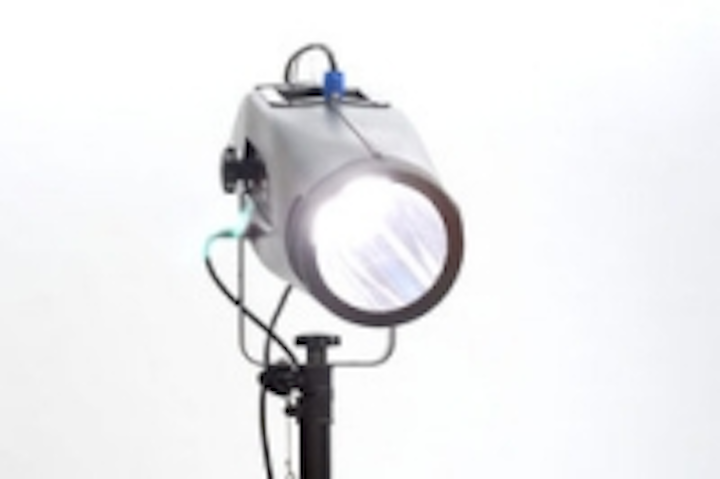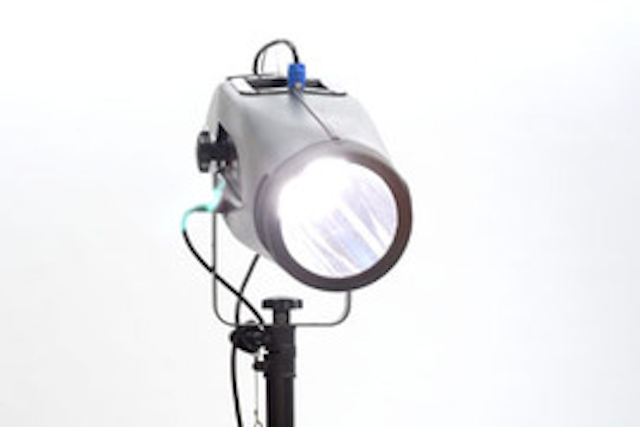 Date Announced: 17 Sep 2010
Winners of the 2010 PLASA Awards for Innovation, and the 2010 Gottelier Award, were announced yesterday evening in a special presentation at PLASA 2010 in Earls Court, London - after a hotly contested nomination process that saw 62 products entered and six contenders for the Gottelier Award.
The Awards for Innovation, for the first time, were judged 'live' at the Innovation Gallery by an independent panel of 16 expert judges, in front of show visitors and a camera team on Sunday 12 September. Show visitors are able to watch the judging process replayed on large screens in the interactive Innovation Gallery for the rest of the show.
Seven Awards for Innovation and one Gold Award were presented by PLASA CEO Matthew Griffiths, while ETC founder Fred Foster was honoured with this year's Gottelier Award in recognition of his work on such legendary products including the company's control desks, dimmers and the Source 4 family of spotlights.
This year the judges also decided to make three special commendations, which went to:
The Shure PSM 900 in-ear wireless monitoring system –specially commended by the judges for a combination of flexible technologies, including CueMode and RF mute, that allows the user to save significant time in setting up on-stage mixes.
The Clay Paky Alpha Profile 700, commended for the high level of engineering embodied. Clay Paky have both improved on their existing technology used in larger fixtures and scaled it to fit a smaller unit which, in the words of the Judges, "now allows designers to be more creative on a smaller scale".
Also specially commended was the RevEAL CW colour-mixing LED washlight by Prism Projection, which the judges found to have "notable colour rendering, particularly in the natural and pastel colours, which makes it viable for use in theatre".
2010 PLASA Awards for Innovation
1. Clay Paky Sharpy, a newly developed beamlight that uses a combination of innovative engineering and optical technology to achieve a distinctive, bright high-output from a 170-watt source. In the words of the Judges, "we never thought we'd see a 170W light that we could use in Wembley Arena".
2. Outline Audio Mini Compass i–Mode. This loudspeaker's combination of generic IT and innovative line array technology, the judges found, represents a step forward for the industry in systems integration. The cabinet's built-in web-browser support makes it possible to control a complete loudspeaker array from a plethora of industry standard devices.
3. LumenRadio CRMX Nova Flex. This device impressed the Judges for its ability to act as a complete cross-protocol wireless lighting control system. It was also noted for its recent use of RDM in an architectural application, giving feedback from external sensors – thereby providing an energy efficient outdoor lighting solution.
4.
Robert Juliat Aledin
. The Judges felt that Robert Juliat's usual high standards have not been compromised in the search for a useable LED profile spot. The design allows the LED module to be retrofitted to the manufacturer's existing tungsten fixtures. The 85W source will be upgradable to a 150W version as soon as the technology is available.
5. Coemar Spa Reflection FullSpectrum. By locating rear facing LEDs at the front of the fixture the reflector creates a homogenised beam that the Judges felt successfully eliminates a lot of the problems associated with existing LED wash lights, especially the issue of multiple shadowing.
6. d&b audiotechnik B4 subwoofer. The judges commented that, while cardioid subwoofers are not new technology, the concept of a passive cardioid sub certainly is. The Judges were exceptionally impressed that, rather than using traditional DSP active technology, the B4 uses PSP - 'plywood signal processing'.
7. CAST BlackTrax - First Phase. This product uses WYSIWYG as a host platform to provide real-time three dimensional object tracking data to feed into a variety of position-dependent lighting, sound and rigging control systems. The Judges felt that the flexibility and accuracy of the Cast system has taken this existing concept and successfully re-energised it.
Gold Award - Martin Audio Multicellular Line Array (MLA). Each and every driver in each and every line array element is controlled individually by its own channel of amplifier and its own channel of DSP processing. The judges commented that "Coupled with the calculation software and the built-in networking, these features allow Martin Audio to take array tuning and deployment to new levels previously unobtainable using the human ear". They also felt that this level of integration to be revolutionary as it potentially allows the MLA to create a stable and phase coherent waveform throughout the audience listening plane, not just at the front of the cabinet.
A total of £12,000 of the awards nominations fees were, as in line with PLASA Show tradition, donated to charitable causes. The charities receiving cheques from PLASA Chairman Matthew Griffiths were Behind The Scenes, whose cheque was collected by Lori Rubenstein, Light Relief, presented to Rick Fisher, and Medecin Sans Frontiers, whose donation was collected by David Neal's long time friend and colleague, Phil Price – while the first two are industry charities, supported by both PLASA and ESTA, who will merge at the end of this year, Medecin Sans Frontiers was a charity supported by well known industry PR David Neal, who passed away earlier this year.
Matthew Griffiths commented: "The recipients of these awards showed once again how the most innovative thinkers in our industry continue to push the boundaries of what can be achieved by combining technological insight with exciting creativity."
The presentation followed a vibrantly busy day on the show floor with over 350 companies launching more than 500 new products.
Contact
Ruth Rossington, PLASA Tel +44 (0)1323 524120
E-mail:ruth@plasa.org
Web Site:www.plasa.org