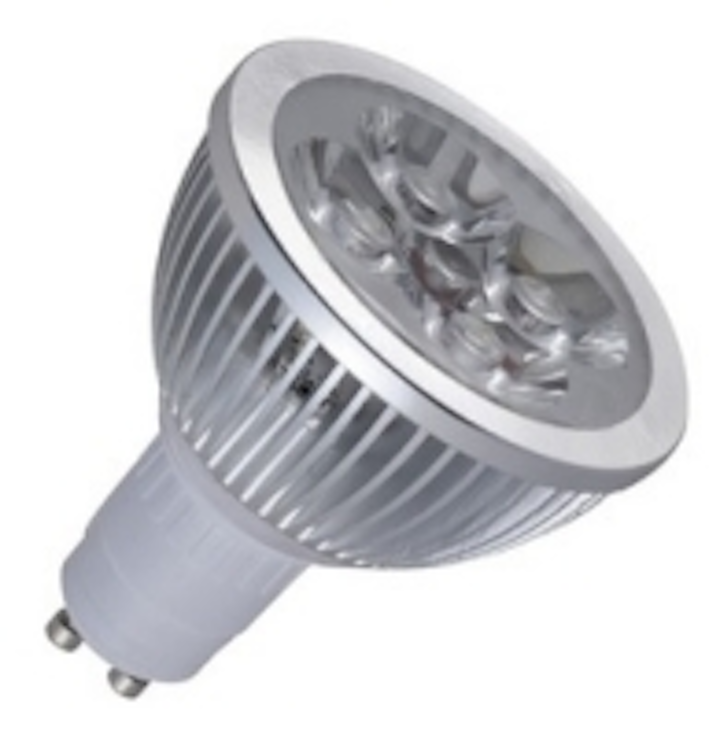 Date Announced: 27 Sep 2010
The new MR16 and GU10 4w LED lamps from Greenstock, consume up to 90% less power than a standard lamp, giving considerable cost savings when used as a main source of lighting.
Over the past few years LEDs have become largely acknowledged by many industries as a more cost effective source of lighting.
The new GU10 and Dichroic lamps from Greenstock are equivalent to a 35w lamp and can be used as a replacement for 50w standard Halogen lamps for considerable cost savings whilst maintaining a significant light output.
A retrofit to 99% of all applications, the lamps have an impressive lifespan of up to 40,000 hours giving enormous savings in lamp replacement and maintenance costs compared to conventional halogen lamps.
With nearly 20 years' experience as a specialist supplier of super service and protected lighting products, Greenstock has a commitment to supplying a complete range of high efficiency, long life lamps for organisations wishing to reduce cost and the inconvenience of continually changing light bulbs.
All products are manufactured with the highest grade materials on low volume production lines to give them an extended life. The service offered by Greenstock includes a free survey and cost saving calculations to determine how maximum savings can be achieved from simple lamp replacements.
Contact
Ross Taylor The Greenstock Lamp Company 0845 2570 444
E-mail:sales@greenstock.co.uk
Web Site:www.greenstock.co.uk