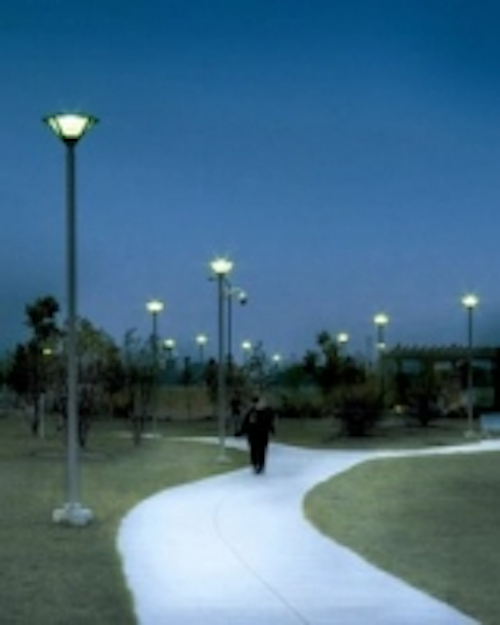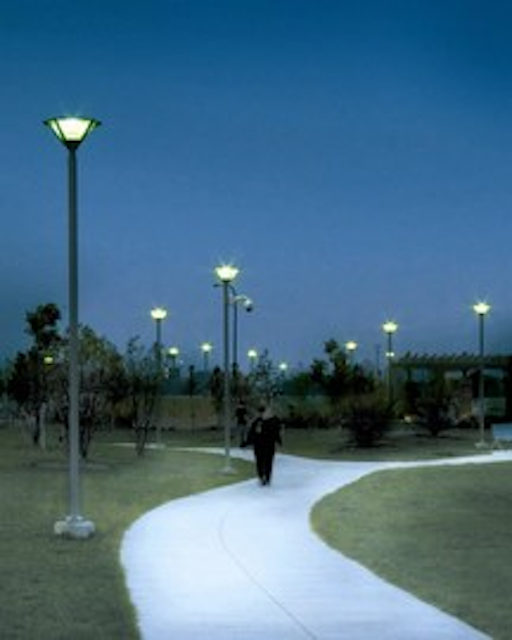 Date Announced: 22 Sep 2010
Elk Grove Village, Illinois - Outdoor lighting will never be the same as Schréder Lighting USA launches ALURA LED, featuring "The Next Generation" of energy efficient LED luminaires. This innovation reflects Schreder's approach to deliver "The Right Light" by offering high-performance, technological solutions that make this light source a valid alternative to traditional sources.
The ALURA LED features state of the art LED technology for a broad range of outdoor lighting applications. Manufactured in Schréder Group's newest manufacturing plant in Addison, Illinois, the ALURA LED uses 40 x 1 Watt Osram Golden Dragon plus LEDs. Some of its many technological innovations include:
• Innovative molded acrylic optic design
• Efficiency and visual comfort
• Type 5 Distribution
• Color Temperature of 6000K with Neutral and Warm White options
• Optical compartment designed with an IP66 tightness level
ALURA LED features ideal luminiaires for installations in urban environments:
• Parks
• Playgrounds
• Residential
• College and corporate campuses
• Shopping centers
• Landscape and pathways
Schréder Lighting USA, a respected member of the Schréder Group G.I.E.
Located in Elk Grove Village, Illinois, Schréder Lighting USA opened its new, state-of-the-art manufacturing plant in Addison, Illinois this year. Schréder Group G.I.E. was founded in Belgium in 1907, and has become an international organization with over 2,600 employees, in more than 40 facilities, in 30 countries and on 5 continents. Schréder Group G.I.E specializes in upscale, architectural and high performing outdoor lighting that is at the forefront of technological and aesthetic innovation. The members and affiliated companies of the Schréder Group share facilities and powerful, state-of-the-art tools for R&D, manufacturing, high-level photometric studies, and laboratory testing. Findings are shared within the group for the purpose of providing best options for the "the right light" worldwide.
Contact
Christopher Pica T. 631.262.0374
E-mail:Christopher@CPMediaRelations.com