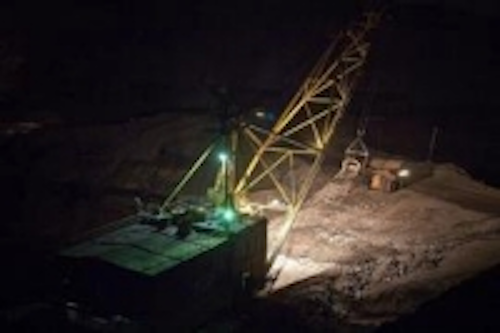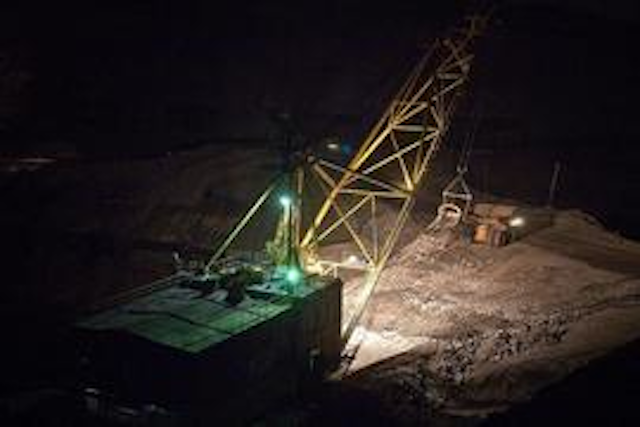 Date Announced: 01 Sep 2010
Company Focus have been retrofitted lighting mining equipment and machinery. Translated into LED lighting allows you to avoid frequent replacement of lamps and receive a high contrast image on the monitor.
To date, a series of lights USS Ex already equipped with shovels in open pits in the Kuzbass and the Kola Peninsula belong "Severstal" http://www.severstal.com/eng and "SUEK" http://www.suek.ru/en/
For lighting pits appropriate to apply Streamlight. On ledges quarry width of 100-150 m rationally install floodlights. For the lighting of roads, driveways, traffic berms in quarries and exit trenches used lighting outdoor lighting. The most appropriate to take the distance between the lamps equal to four or six times a height of suspension.
Environmental responsibility and energy efficiency - the company's philosophy "FOCUS", which she successfully implemented.
LEDs, LED produktsiyaKompaniya "FOCUS" organized in 2004 in the city of science Fryazino Moscow region. Our professionals have extensive experience in the field of electronics in military enterprises. The company began its activities with the development and manufacture of electronics for the special lighting on the orders of other companies - manufacturers. Parallel studies were conducted and tested in the field of optoelectronics, including in the direction of energy-efficient LED lighting.
For many years, together with our partners have analyzed the market of manufacturers of power LEDs in Russia and abroad, according to the results of tests that determined the main producers of high-quality LEDs, a Japanese company NICHIA German and OSRAM, which have signed long-term partnerships.
The company has a lot of innovative developments, patents, and implemented projects in the sphere of energy saving and conservation ecology.
"FOCUS" is positioning itself as a manufacturer of high quality products. Manufactured products meet the most stringent requirements for reliability, passing 100% of output controls.
Our mission - to make the fullest link innovative technologies to the market and promising market opportunity with a client.
We appreciate the frank and open relationship and we value our reputation as a reliable partner.
In recent years new sources of light - LED, whose light output is ten times higher than conventional incandescent lamps. However, regardless of lighting career all mountain and transport vehicles used in quarries, should have its own (local) lighting. For local illumination of working machines are installed on their lights.
Contact
141190, Fryazino city, Moscow region, Stancionnaya street, 1A Tel./fax: +7 (496) 255-66-85 Prokhorov Igor
E-mail:242187@mail.ru
Web Site:www.ledsvet.ru