Lighting Science Group receives industry's first Energy Star label for an LED bulb
Sep 28th, 2010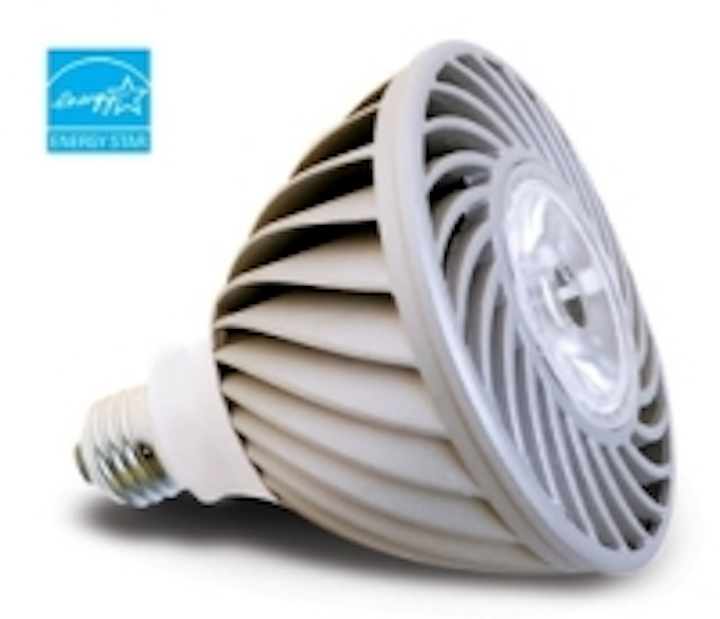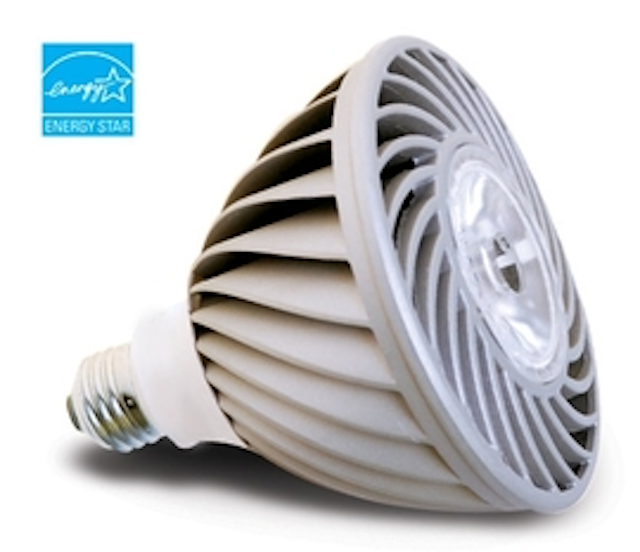 Date Announced: 28 Sep 2010
Satellite Beach, Florida – Leading the lighting revolution—Lighting Science Group (OTCBB: LSCG) has received the industry's first ENERGY STAR label for an LED light bulb following rigorous government performance testing. ENERGY STAR is the trusted, government-backed symbol that makes it easy for consumers to identify and purchase energy-efficient products that offer savings on energy bills without sacrificing performance, features, and comfort. The approved DEFINITY PAR38 is 80% more efficient than the 75 watt incandescent halogen bulb it replaces, has approximately 50 percent more lumens (light output) than competing products, and is fully dimmable. The DEFINITY PAR38 bulb is the first in a line of Lighting Science Group products going through the ENERGY STAR approval process—the line includes A19, PAR30, PAR20, MR16, and G25 bulb types.
"Receiving the first ENERGY STAR label for an LED bulb is a true testament of the quality and superior performance of our products," said Zach Gibler, Chief Executive Officer of Lighting Science Group. "While other companies are struggling to develop high performance LED lighting products, we are bringing to market state-of-the-art lighting solutions that Americans can afford."
To ensure both performance and reliability, the cULus-listed DEFINITY LED line was tested under the rigorous ENERGY STAR Eligibility Criteria, Version 1.1 process by an independent laboratory approved by the U.S. Department of Energy's CALiPER program. To receive the ENERGY STAR label for an integral LED lamp, the DEFINITY PAR38 bulb was tested at a third party laboratory under the LM79 standard for overall efficiency, color temperature, color rendering, color spatial uniformity and light emission pattern. Additional testing required for ENERGY STAR approval included: rapid cycle thermal stress testing, in-situ temperature testing, both lumen maintenance and color maintenance testing, and an operational test for 3,000 hours at elevated ambient temperature.
Lighting Science Group DEFINITY bulbs are offered through lighting distributors worldwide and directly by the company. To find your nearest sales location, go to:
http://www.lsgc.com/contact-us/manufacturers-sales-representatives/
.
About Lighting Science Group Corporation
Lighting Science Group Corporation (OTCBB: LSCG) designs, develops, manufactures and markets LED lighting solutions that are environmentally friendlier and more energy efficient than traditional lighting products. Lighting Science Group offers retrofit LED lamps in form factors that match the form factor of traditional lamps or bulbs and LED luminaires for a range of applications including public and private infrastructure for both indoor and outdoor applications. Lighting Science Group Design Works business unit designs, develops and manufactures custom LED lighting solutions for architectural and artistic projects. Lighting Science Group is headquartered in Satellite Beach, Florida; Lighting Science Group Design Works business unit is based in Rancho Cordova, California; the Company's European operations are based in Goes, The Netherlands; and, the Company has a sales office in Sydney, Australia. Lighting Science Group has over 200 workers in its Satellite Beach, Florida manufacturing facility that build lighting products from domestic and imported parts. Lighting Science Group is a Pegasus Capital Advisors portfolio company. More information about Lighting Science Group is available at
www.lsgc.com
.
Contact
Andy Beck MWW Group 202-585-2288
E-mail:abeck@mww.com
Web Site:www.lsgc.com