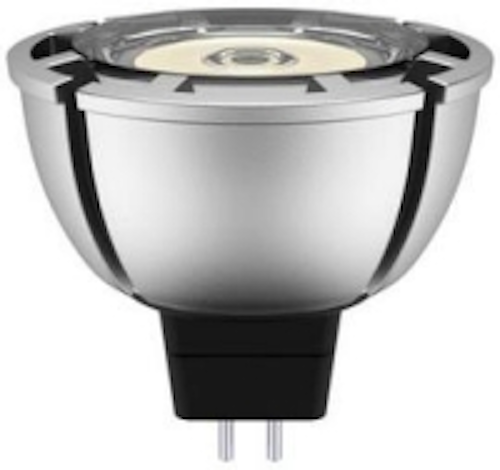 Date Announced: 22 Sep 2010
Verbatim will reveal its first range of LED lamps at the IFA consumer electronics show in Berlin on September 3rd, 2010. The lamps, which are direct replacements for conventional incandescent bulbs and halogen spotlamps, are all dimmable. They will be available in wholesale and retail outlets throughout Europe by the end of 2010.
Seven models covering industry-standard E27, E14, R63, MR16 and PAR16 fittings.
-All dimmable
- Power ratings from 4W to 10W with luminous flux from 90 to 500 lumens.
- Replacements for conventional lights rated between 15W and 40W.
- Providing energy savings of up to 80%.
- Offering warm white light with a colour temperature of 2700k or 2800k, depending on model.
- All based on Verbatim's blue-chip LED technology, with a colour rendering index (CRI) of over 80.
- Life expectancy is 35,000 hours for all versions except the E14 candle lamp, which has a life expectancy of 25,000 hours.
LED lamps are now positioned to replace conventional lighting in residential and commercial applications. With an operating life of approximately 10 years at 10 hours per day (depending on conditions), and only around 20% of the power consumption of conventional lighting, they are now both economically and environmentally superior to other lighting technologies. They produce very little heat and do not contain the toxic chemicals found in other low-energy lamps. In addition, they are ruggedly built and do not produce infrared or ultra-violet radiation, so do not cause fading of artwork or other materials. Verbatim lamps are based on technologies developed by the company's parent, Mitsubishi Chemical Corporation which, as one of the world's major chemical companies, has over 50 years' experience in developing lighting materials.
The second generation of LED products from Verbatim is planned on violet chip technology. These will have an high colour rendering index (CRI), producing a light spectrum very close to that of natural light.
About Verbatim
Since 1969, Verbatim has been shaping the development of data storage technology – from Floppy Disks and Magneto-Optical storage media, CD and DVD formats to the latest High Definition media Blu-ray. Moreover, Verbatim offers high quality products in the field of Portable USB Drives, Flash Memory Cards, SSD and External Hard Drives in 4,57cm (1,8") Pocket, 6,35cm (2,5") Portable and 8,89cm (3,5") Desktop-Format as well as a broad variety of computer Accessories. Verbatim is a subsidiary of Mitsubishi Chemical Group and benefits from the outstanding research and development department. With these innovations Verbatim has played a key role in shaping the storage media market. Ultra-strict quality controls during the manufacturing process ensure the high quality of Verbatim's products, which have been the winners of numerous international comparative tests. The company is the worldwide market leader for Optical Media. For more information, please visit
www.verbatim-europe.com
.
Contact
Maria Csilics Verbatim GmbH Duesseldorfer Strasse 13 65760 Eschborn Tel: +49 (0)6196-9001-30
E-mail:mcsilics@verbatim-europe.com