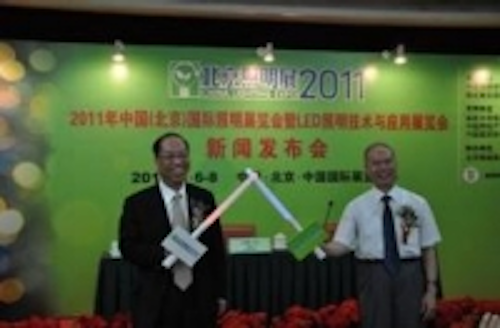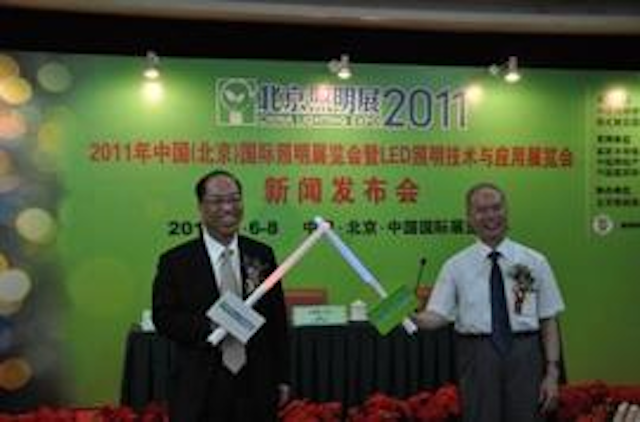 Date Announced: 17 Sep 2010
To cope with the global trends of low-carbon, energy saving and green lighting, China has been launching green lighting program since 1996 to promote the application of high-efficiency, and energy-saving lighting products, including speeding up the development of the LED energy-saving lighting industry. The program together with the gradual fade out of incandescent lighting will trigger a booming growth for China's lighting industry. In addition, China input RMB 4 trillion during global financial crisis to stimulate domestic demand, half of which has been invested in the construction of urban infrastructure, such as railway, highway and airport, leading to a construction boom in the new years to come. With the massive demands for indoor lighting for schools, hospitals, commercial premises, etc, and outdoor lighting for roads, bridges, stations, etc., the enormous potential of the lighting market will be fully demonstrated.
China Illuminating Engineering Society (CIES) and Adsale Exhibition Services Ltd. (Adsale), organizers of China (Beijing) International Lighting Exhibition & LED Lighting Technology and Applications Exhibition 2011 (also known as "China Lighting Expo 2011"), organized a press conference this afternoon (September 16) in Beijing, PR China to announce the expo's theme as "Promote Green Lighting . Enjoy Low-carbon Life . Support Energy Saving". Staging from April 6-8, 2011 at China International Exhibition Center (Beijing, PR China), China Lighting Expo 2011 is the first large scale international lighting trade show for both trade buyers and professional end users in North China next year.
Mr Wang Jinsui, President of CIES, attached great importance to this joint cooperation with Adsale. Mr Wang expected that the expo would serve as a trading and exchange platform for the lighting enterprises, and a showcase of advanced lighting technology and new application solutions. He highlighted that saving lighting power and enhancing energy efficiency for lighting equipment are crucial factors to maintain economic and social sustainability in China.
China Lighting Expo 2011 is expected to cover an exhibition area of near 20,000sqm, including four theme halls, namely Brand Hall, New Light Source – LED & OLED Lighting Technology, Light Engineering & Lighting Design, Professional Lighting and Decorative Lighting. The design of these halls will comply with governmental policy on energy saving and emission reduction, and the program for construction of low-carbon society to promote wide application of green lighting.
To promote interaction between both exhibitors and visitors as well as to encourage their participation, CIES will organize China International Lighting Conference concurrently to highlight new technology, new products and new trends in the lighting sector. Meanwhile, interactive activities, such as Designer Day, Designer Salon and Networking Cocktail Party, etc. will also be held not only to promote interaction and exchange between industrial suppliers and lighting designers, but also to stimulate creative ideas and inspiration, and generate boundless cooperation opportunities. Participants will join hands with exhibitors to demonstrate a full range of applications and solutions so as to highlight the perfect integration of lighting technology and environment.
Mr Stanley Chu, Chairman of Adsale Exhibition Services Ltd which has accumulated 30 years' experience of organizing trade shows in China, expressed his confidence in this new expo. He said, "Beijing is a strategic location for staging China Lighting Expo 2011 as the city is the political and business center of China, and it leverages the market advantages of Bohai Economic Rim with the presence of numerous clusters of design institutes, engineering units and end users, creating huge market demand for the expo. In addition, the staunch support from trade associations, such as China Association of Real Estate Developers (CRDA), Branch of Architects, The Architectural Society of China (ASC) and China Municipal Engineering Association Municipal Road Lighting Committee, etc. and government's tremendous effort on promoting energy saving and emission reduction, in combination with Adsale's extensive experience in organizing trade shows in China and a large cross sectors database with millions of data, have provided a unparalleled platform for the launching of China Lighting Expo 2011."
Up to now, many local and overseas prestigious enterprises have expressed their interest in supporting the expo, including GE, CREE, Panasonic, OPTILED, etc, who will showcase their high-end green lighting products and technology. The organizers believed that user enterprises would enjoy the opportunity of experiencing high-quality lighting products and solutions, and the latest development trend in the lighting industry at the expo.
Contact
Ms. Adele Chui tel: (852) 2516 3386 fax: (852) 2516 5024
E-mail:light@adsale.com.hk
Web Site:www.ChinaLightingExpo.com