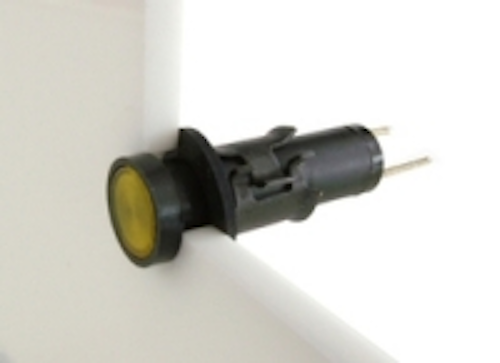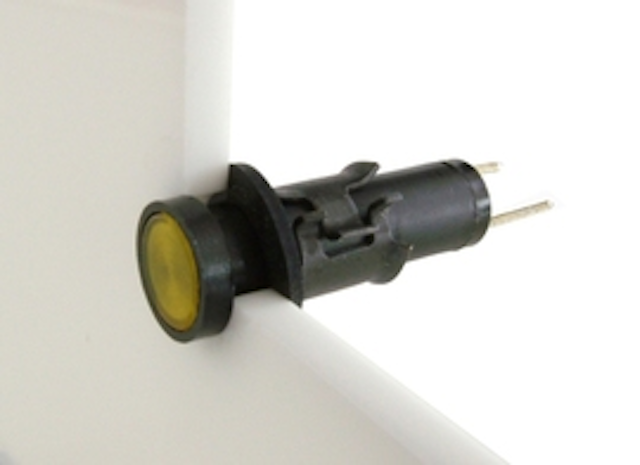 Date Announced: 28 Sep 2010
Ulverston, UK - Marl International announced today that its 407 series of LED indicators has received a certificate of acceptance from Network Rail for use on railway infrastructure applications. This certification paves the way to bringing energy efficient LED technology to every rail signalling application including control units and signal box diagrams, for new installations and retrofits alike.
Commenting, Adrian Rawlinson, Managing Director of Marl, said, "We are proud to announce certification of our innovative 407 series indicators. With LED technology being more widely adopted in signalling applications, this certification will help designers, engineers and manufacturers deliver a highly reliable, long-term solution with better energy efficiency, reduced maintenance and lower power consumption, whilst still providing leading optical performance."
High visibility is an important factor in signalling applications and the newly certified 407 series addresses this with a flat diffused assembly providing excellent viewability over a wide angle, even in sunlight. The 407 series is available in red, yellow, green and white, with a black precision moulded housing that greatly enhances mechanical stability and supports the standard intensity LED element and internal circuitry for both 12 and 24V DC operation.
A flush mounted design allows for quick and efficient replacement in front panels, and the mandatory 907-000-00 panel socket has also been certified by Network Rail.
Typical lifetime is 90,000 hours and operating temperatures range from -40 to +80 or -40 to +85 degrees dependant on selection of part.
About Marl
Marl has specialised in the design and manufacture of visible LED indication and illumination components and systems for over 35 years, to customers in the electronic, power generation, defence and telecommunications industries. Its highly trained and experienced team of over 100 design and manufacturing specialists operate from a dedicated technology park in Ulverston, England and stand ready to offer its customers a solution to any requirement. They are able to offer a range of standard products, customised to suit individual projects, or even design a specific component from scratch. Marl is a quality company. It is registered to BS EN ISO 9001:2008 standard and fully RoHS and WEEE compliant.
Contact
Marl International Limited, Marl Business Park, Ulverston, Cumbria, LA12 9BN, UK. Tel: +44 (0)1229 582430; Fax: +44 (0)1229 585155 Press Contact Peter van der Sluijs Neesham Public Relations Tel: +44 (0) 1296 628180 Email: peterv@neesham.co.uk
E-mail:marketing@marl.co.uk
Web Site:www.leds.co.uk