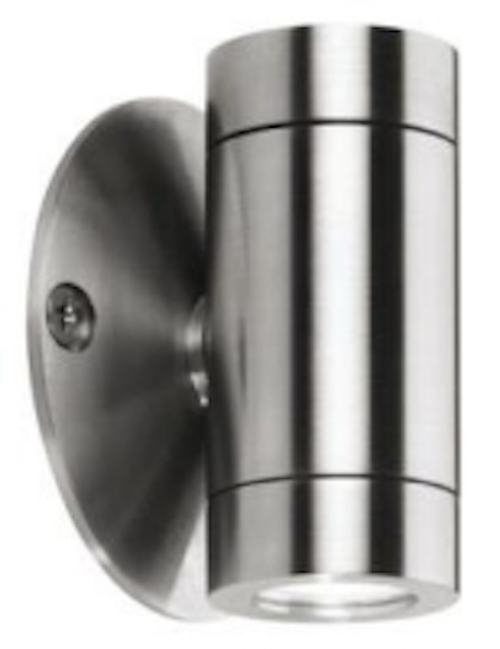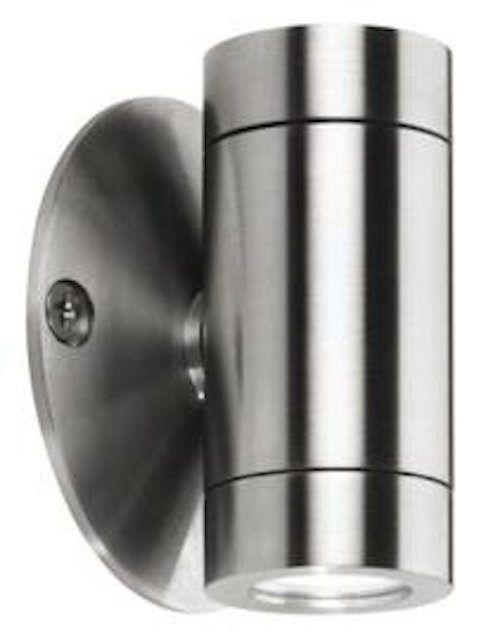 Date Announced: 13 Sep 2010
PLASA 2010 sees Cooper Controls show a host of new products from its leading UK brands, architectural LED manufacturer Cogent and lighting control manufacturer LightProcessor.
Cogent from Cooper Controls
The main new architectural orientated products from Cogent are a selection of VXT in-wall lights, VXB wall-mounted up and down lights and a new high brightness architectural down-light, the DL11.
The VXT 1 is a recessed Wall light offering a discreet recessed solution with the ability to provide a dynamic decorative edge to a space, to light pathways or to provide low level lighting. The VXT range is available in a choice of round (-1), round with eyelid (-2) or square (-3) options for focused downward illumination.
The bodies of these fixtures are made from die-cast aluminium with a white enamel finish, and the stylish fascia plates are die-cast aluminium with a silver plated finish. The polycarbonate lens system is fitted with internal prisms, and the recessing sleeve is a polypropylene black finish.
Lamp options are 1W fixed colour LED, 3W fixed colour LED or 3 x 1W colour changing LEDs, and the weight is a mere .25Kg.
The VXB range - suitable for indoor and outdoor use - is a neat and versatile luminaire that enables architects and lighting designers to change the colour, feel and ambience of a space through subtle and pleasant illumination with a low energy LED solution.
The range offers a choice of size in both single or dual optics, a range of LED colours to complement décor and a choice of beam angles to help create the desired effect.
Other key features include high quality stainless steel body, straightforward installation choice of LED colour and beam angle.
The DL11 harnesses the latest high output multi-die LED chip technology to provide a fixture designed to efficiently replace tungsten halogen down lights.
The virtually maintenance free 50,000 hour life of the DL11 plus the reduced energy consumption (>60% over a 50W dichroic) offers strong financial and environmental benefits.
It is available in 3 colour temperatures, and has a good colour rendering, (>80CRI) compliant with BS EN12464-1 for occupied spaces. There is a choice of white or silver-grey bezel finishes which are offered with 3 high purity spun aluminium reflector options for controlled distribution with excellent uniformity and low glare. Robustly constructed and with a simple spring clip retention, with rapid plug and socket connection to the chosen driver, plus the option of dimming control gear, the DL11 is a dynamic and cost effective solution for multiple applications.
LightProcessor from Cooper Controls
LightProcessor continues to be a popular choice for small to medium installations and applications in the theatre, educational, touring, retail and architectural sectors.
The diverse LightProcessor dimmer range includes the latest LP RCBO Paradim dimmer, offering all the features and values of the standard LP Paradim range, with an RCBO on each channel for compliance with the 17th Edition IEE Wiring Regulations (BS7671).
There is now also a wall mounted socketed Cee 17 Paradim which can be supplied with MCB, RCBO or Double Pole breakers.
Also highlighted is the full range of LightProcessor Location dimmers – a portable dimming solution for the film, TV and events industries including 6 x 10 and 6 x 16 Amp versions, complete with Cee 17s fitted on the rear, plus a 3 x 25A and a 1 x 63A module. Location dimmers come with integral mains lead, local control plus DMX and analogue inputs, plus multifunction back lit LCD display and are designed as a complete 'ready-to-go', out of the box, plug-in-and-play dimming system.
LightProcessor's successful Zip lighting desks will be demonstrated on the stand, along with the full range of LP Dimension and Paradim touring and installation dimmers.
LightProcessor's versatile selection of DMX tools is now joined by a new RJ45 version of the popular rack, truss and wall mounted unit. This unit is designed specifically for the LED market which has adopted the RJ45 as a standard connector for DMX in and out.
Contact
Louise Stickland +44 (0)1865 202679 44 (0)7831 329888 or Cooper Controls +44(0)1923 698090 peter.coles@cooperindustries.com
E-mail:louise@loosplat.com