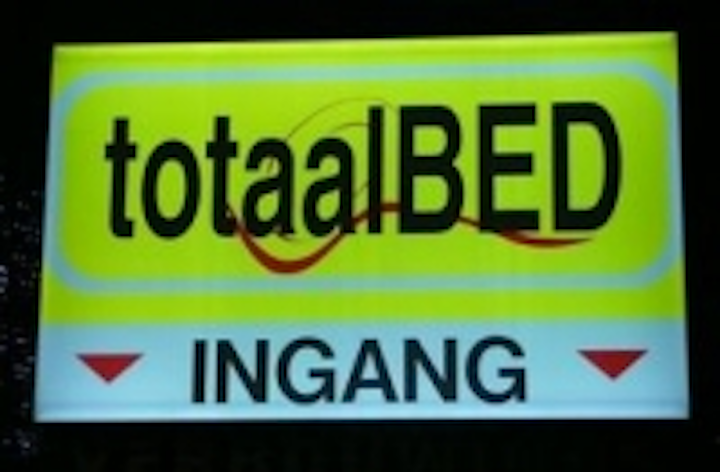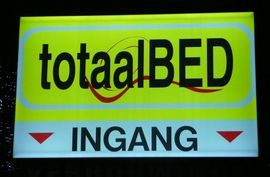 Date Announced: 18 Nov 2010
By applying LumitexT LED solutions in signage huge savings are realized. In October 2010 LumitexT has supplied LumiBOX modules of TotaalBED backlit fabric signs. At the Zeelandlaan Utrecht location Europe Sign Center has installed a sign of 4,3 x 2,6m.
Advantages for the customer:
- Energy savings of 90% (yearly € 1400) compared with fluorescent tubes
- Faster, cheaper production and installation
- Improved visibility due to uniform lighting
Specification:
- Sign dimensions 4,3 x 2,6m
- 64 LEDs type LumiBOX-XB
- 60-80% reduction on sign assembly compared with fluorescent tubes
- Lighting output 90 cd/m2
- Energy savings: 90% (LED 210W vs fluorescent 1950W, incl. loss)
- Annual savings: € 1400 per sign (illumination 10h/day)
- Warranty LumiBOX: 5 years
About LumitexT
LumitexT is supplier of LEDs for signage. Being independent from any LED or module supplier, LumitexT offers the best price/performance of the market.
Enjoy 10% discount on all LumiBOX-XB modules, valid until December 31, 2010.
Contact
LumitexT B.V., NL - Alphen aan den Rijn, Tel. +31(0)172-233061
E-mail:info@lumitext.com
Web Site:www.lumitext.com